2023 Season to Start with Nebraska Four-Ball
Championship Begins Saturday at Tatanka Golf Club
OMAHA (May 1, 2022) - The 2023 championship season will kickoff at a first-time venue, with the 22nd Nebraska Four-Ball Championship this weekend at Tatanka Golf Club in Niobrara.
The popular event was expanded to 64 sides for 2023, and still filled on the morning that entries opened. The field includes just three past champion teams, including the defending champions, and seven others who have at least one partner who owns a Four-Ball title.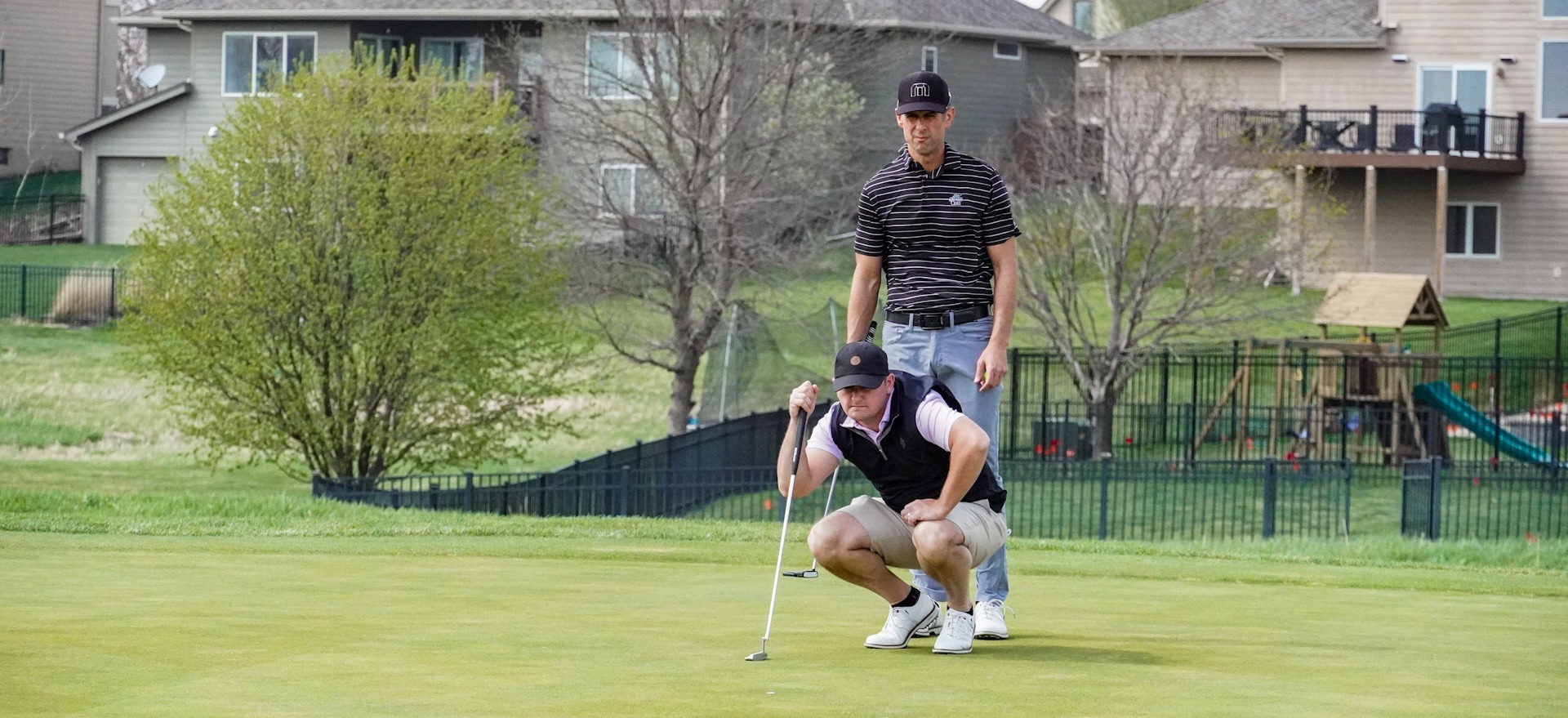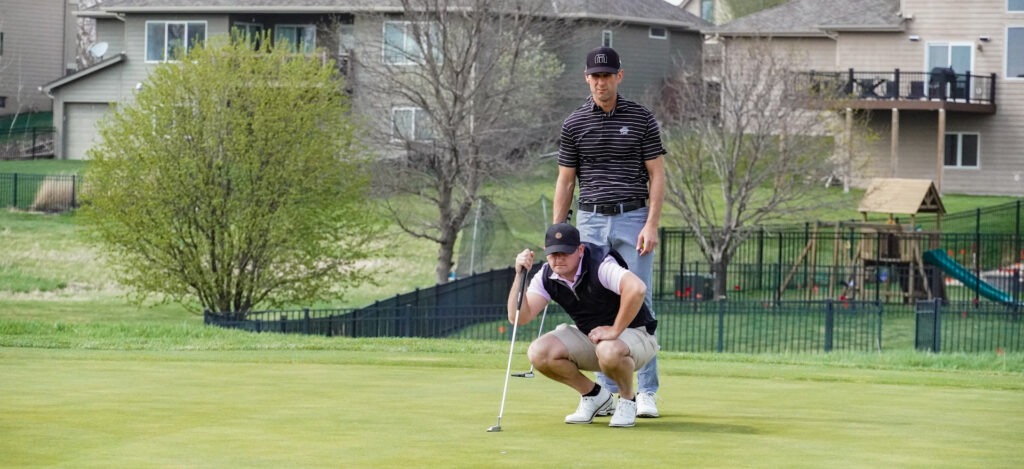 Bennington's Blake Giroux and Elkhorn's Ryan Nietfeldt are back to defend their title. The duo, competing for the first time together last year, torched the competition last year, winning by the second-largest margin in championship history, four strokes. A first round 63 (-7) propelled them to the win in difficult conditions at The Players Club in Omaha. It was Giroux's first title, while Nietfeldt added it to the 2019 title he won with Omaha's Ryan Knispel. It was also Nietfeldt's 10th NebGolf title, which is tied for second all-time, just one behind Fremont's John Sajevic.
Giroux and Nietfeldt are paired with the 2022 Nebraska Amateur Co-Golfer of the Year, Johnny Spellerberg of Bennington, and Austin Miller of Elkhorn. Spellerberg and Miller are former teammates at Creighton, and they'll tee it up at 1:30 p.m. off No. 1.
It'll be a new venue for the Nebraska Four-Ball this year, as Tatanka Golf Club will host its first NebGolf championship. The club, which opened in 2015, is located in Niobrara near the Ohiya Casino Resort. The course received multiple accolades after opening, including the "Best New U.S. Resort Course" from GOLF Magazine and was runner-up for Golf Digest's "Best New Public Course" award. Tatanka features prairie-style golf, with lots of elevation changes and many trees present throughout the property as well. The par-72 layout will be played around 6,881 yards for the championship.
The other two past champion teams include Lincoln's David Easley and Omaha's Joel Wisdom as well as Omaha's Dylan Heng and Norfolk's Lance Lawson. Easley and Wisdom are tied for the most Four-Ball titles all-time, at three. Their last win came in 2020, and Easley followed that up with a remarkable win at the 2021 Nebraska Amateur. Easley and Wisdom will start at 1:30 p.m. off No. 10 alongside Will Andersen of Dakota City and Christopher Rager of South Sioux City, who finished tied for second last year.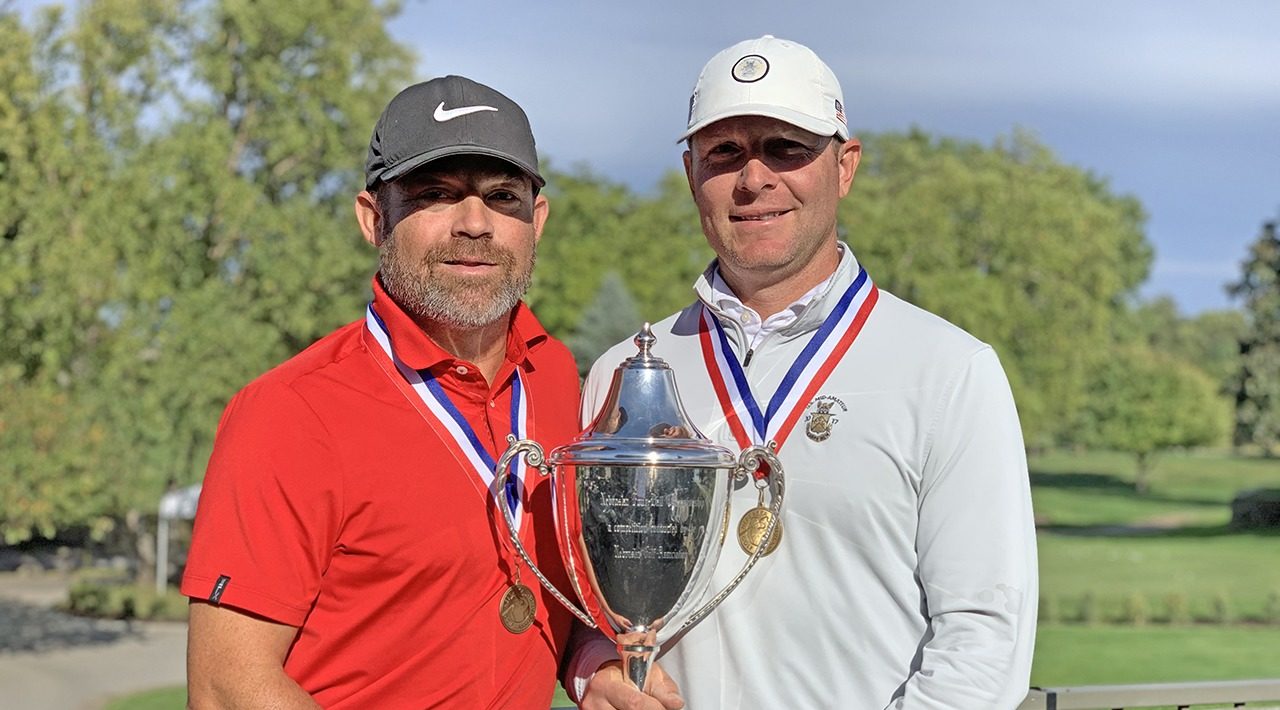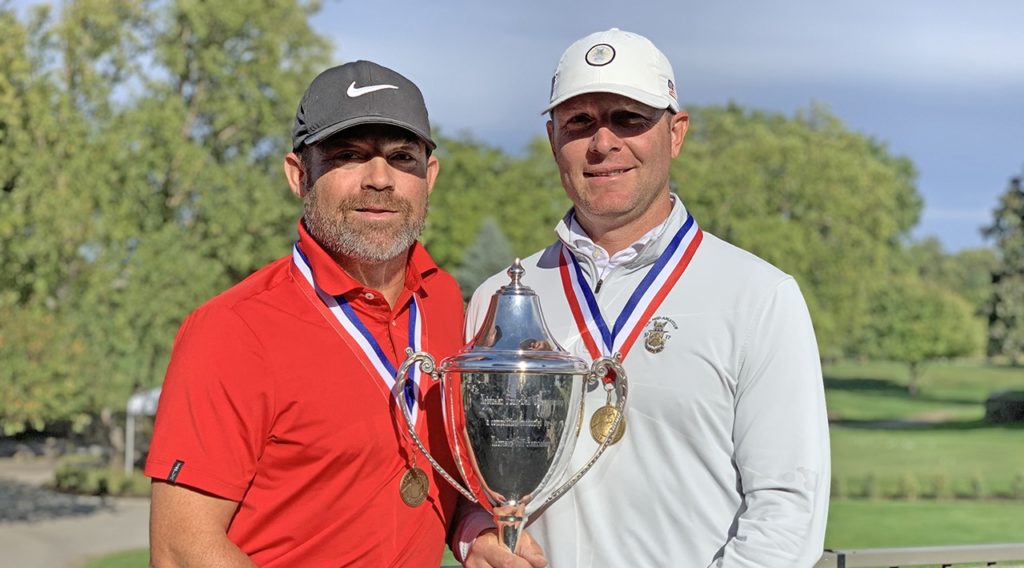 Heng and Lawson are coming off their best finish (4th), since they won the 2017 title in record fashion. They set several championship marks, including the 36 and 18-hole scoring records, in that win. Last year, they were one of just four teams to break par during both rounds.
Other past champions in the field with a different partner include Omaha's Jay Muller and his son-in-law, Ryan Turek of Bennington. Muller won the 2007 title with Omaha's Curt Tate, while Turek won in 2021 with Omaha's Cole Grandfield. Muller and Turek played together in 2014 and 2015, finishing in the top 15 each time.
Lincoln's Travis Minzel has teamed up with Lincoln's Jay Moore again, after the two finished runner-up to Turek and Grandfield after a playoff in 2021. Minzel owns two titles with Lincoln's Scott Tridle, while Moore is looking for his first NebGolf title. Tridle is competing with Mike Leising of Lincoln.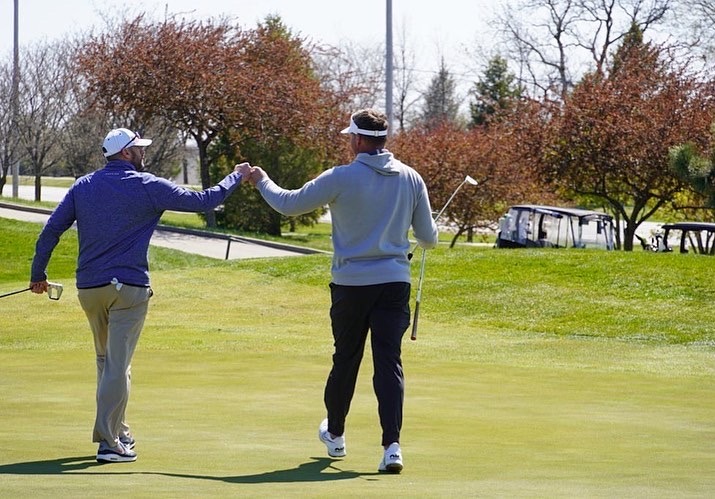 Fremont's John Sajevic, a record three-time champion with Lincoln's Knox Jones, will partner with his son, four-time Nebraska Amateur Champion Andy Sajevic, once again. The father-son duo has three top-five finishes in the past five years.
Ryan Knispel of Omaha won the 2019 title with Nietfeldt and is set to play with Omaha's Kelly Karmazin this year. Jayson Brueggemann of Lincoln, the 2010 Champion with Omaha's Patrick Duffy, is back to compete with his brother, Joel again. The brothers finished tied for eighth last year, and held the first round lead in 2021, eventually finishing tied for fourth. Papillion's Adam Cordes and Omaha's JT Hudson finished tied for 14th last year in their first Four-Ball together. Cordes and La Vista's Brian Fehr were the first team to pull off back-to-back titles when they won in 2013 and 2014, and still hold that distinction.
Both teams that tied for runner-up honors last year are back, including Table Rock's Calvin Freeman and Omaha's Mike Siwa, who shot the low final round, 66 (-4), in 2022. South Sioux City's Christopher Rager and Dakota City's Will Andersen were one of those teams to break par both rounds, and are back again this year.
The championship features 36-holes of stroke play over the weekend, with the Final Round scheduled for Sunday. Play begins Saturday with starting times off Nos. 1 and 10 from 9 - 10:10 a.m. with the afternoon wave from 1 - 2:10 p.m. Pairings for the first round are available on the championship website below, along with the scoring page and additional information.
Nebraska Four-Ball Championship
About NebGolf
The Nebraska Golf Association (NebGolf), founded in 1966, is comprised of all members of public and private clubs and/or municipal or regional golf associations which utilize an approved handicap service recognized by the USGA and provided by NebGolf. Our mission is to uphold and promote the game of golf and its values to all golfers in Nebraska. Among the duties of the Association include governance of member clubs and service as their handicapping and course rating authority, conduct of state golf championships, local USGA qualifying & other notable competitions, promotion of junior golf, presentation of worthwhile educational programs and support of allied golf organizations in Nebraska. The Nebraska Golf Association is an Allied Golf Association of the USGA and carries out core services including Handicap Administration and Oversight, Course Rating, Rules of Golf and Rules of Amateur Status, Tournaments and USGA Championship Qualifiers and USGA Initiatives and Community Programs.