Bartels Qualifies for U.S. Junior, Gregg and Nachmann Qualify for U.S. Girls' Junior
GOTHENBURG (June 25, 2019) – Lincoln's Josh Bartels qualified for the 2019 U.S. Junior Amateur Championship and Julia Gregg of Farmers Branch, Texas and Elle Nachmann of Boca Raton, Florida advanced to the 2019 U.S. Girls' Junior Championship on Tuesday at Wild Horse Golf Club in Gothenburg
.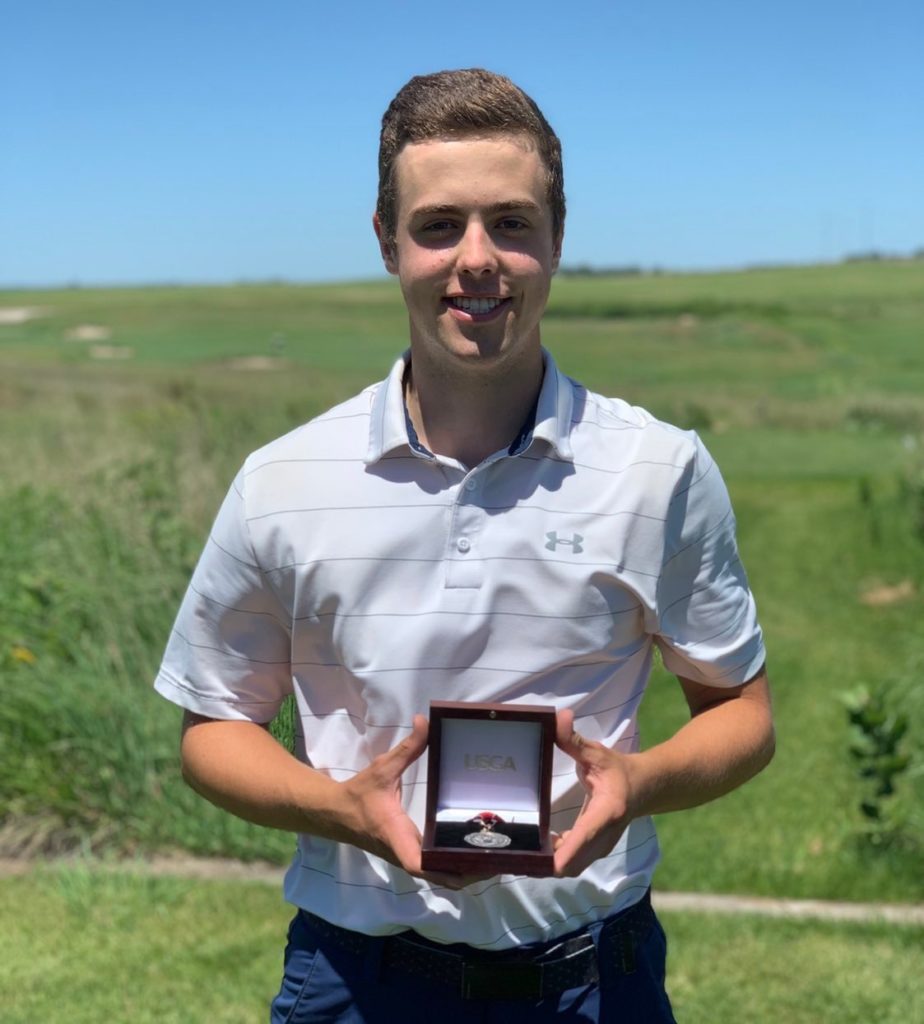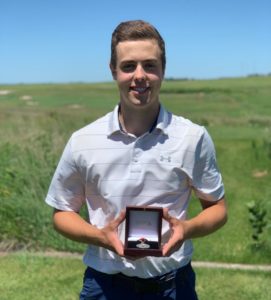 Bartels, a University of Nebraska-Omaha commit, was in good position headed to the back nine. He made three straight birdies on the front nine and was 2-under. However, back-to-back bogeys on Nos. 12 and 13 dropped him back to even-par, and two players ahead of him had posted 2-under 70s. That didn't faze the Lincoln Southwest graduate though, as he bounced right back with four straight birdies to get to 4-under. He had a chance at another on the finishing hole, but a par on No. 18 closed out a round of 68 (-4) to give him medalist honors and the lone qualifying spot by two strokes.
Alec Nachmann of Boca Raton, Florida and Inigo Izuzquiza of Madrid, Spain tied for second at 70 (-2) and went into a playoff to decide the alternate positions. Nachmann birdied the first playoff hole to earn first alternate. Izuzquiza will be the second alternate.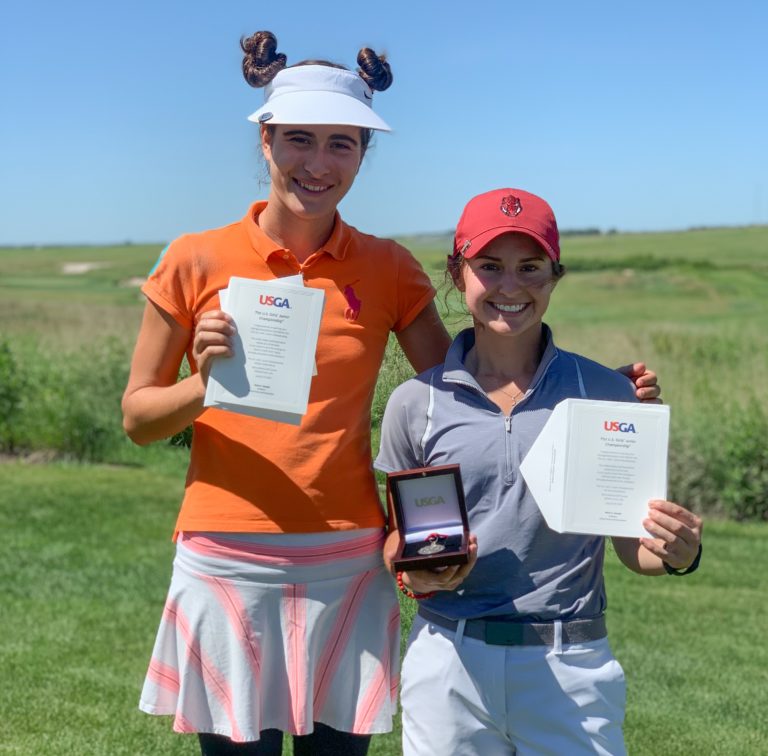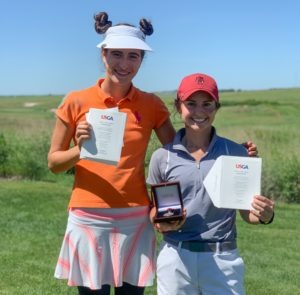 Gregg was on fire from the start to earn medalist honors for the girls' qualifier. The Arkansas commit birdied seven of her first 13 holes to jump into the lead at 5-under. She made par on her final five holes to post the lowest round of the day, a 5-under 67. It will be Gregg's fourth time playing in the U.S. Girls' Junior, where she's made match play once. Elle Nachmann had a different round, but a similar result. She was even-par through 13 holes, and finished with three birdies on the final five holes to shoot 69 (-3) and earn the second qualifying spot.
Wahoo's Lindsey Thiele is the first alternate after shooting a round of 73 (+1). Thiele was in contention for a qualifying spot after an eagle on the par-5 14th pushed her to 1-under, but two more bogeys dropped her into an alternate position. Sophie Simon of Potomac, Maryland birdied the 18th hole to clinch the second alternate position with a 76 (+4).
Bartels, who finished runner-up at the Nebraska Junior Match Play Championship last week, will next play at the 72nd U.S. Junior Amateur Championship at Inverness Club in Toledo, Ohio, July 15-20. Gregg and Nachmann advance to the 71st U.S. Girls' Junior Championship at SentryWorld in Stevens Point, Wisconsin, July 22-27.
For full results and more, click the button below.
About the NGA
The Nebraska Golf Association, founded in 1966, is comprised of all members of public and private clubs and/or municipal or regional golf associations which utilize an approved handicap service recognized by the USGA and provided by the NGA. Our mission is to uphold and promote the game of golf and its values to all golfers in Nebraska. Among the duties of the Association include governance of member clubs and service as their handicapping and course rating authority, conduct of state golf championships, local USGA qualifying & other notable competitions, promotion of junior golf, presentation of worthwhile educational programs and support of allied golf organizations in Nebraska. The Nebraska Golf Association is an Allied Golf Association of the USGA and carries out core services including Handicap Administration and Oversight, Course Rating, Rules of Golf and Rules of Amateur Status, Tournaments and USGA Championship Qualifiers and USGA Initiatives and Community Programs.
About the USGA
The USGA celebrates, serves and advances the game of golf. Founded in 1894, we conduct many of golf's premier professional and amateur championships, including the U.S. Open and U.S. Women's Open. With The R&A, we govern the sport via a global set of playing, equipment and amateur status rules. Our operating jurisdiction for these governance functions is the United States, its territories and Mexico. The USGA Handicap System is utilized in more than 40 countries and our Course Rating System covers 95 percent of the world's golf courses, enabling all golfers to play on an equitable basis. The USGA campus in Liberty Corner, New Jersey, is home to the Association's Research and Test Center, where science and innovation are fueling a healthy and sustainable game for the future. The campus is also home to the USGA Golf Museum, where we honor the game by curating the world's most comprehensive archive of golf artifacts. To learn more, visit usga.org.