Nebraska Golfer is an online publication of the Nebraska Golf Association. Formerly a digital magazine distributed quarterly, Nebraska Golfer is now delivered in a blog format through nebgolf.org. It includes regular features on the people, places and events that make golf in Nebraska great.
Breakup, Pandemic, Golf
By Ben Vigil
A breakup. A global pandemic. It was a recipe for a renewed love for the game of golf for Omaha's Andrew Dillon.
Dillon, like many Nebraskans, set a new personal record in rounds played in a single year. He notched 202 rounds at more than 100 courses across Nebraska and six other states in 2020.
It all started around Valentine's Day.
"I had been seeing a girl at the time, and ended up getting dumped right around Valentine's Day," Dillon said. "So I was jokingly telling buddies that it was the perfect time, 'cause now it's golf season, and I can play as much as I want without having any guilt about it."
Not long after, the COVID-19 pandemic took over the world. Though many businesses had to shutdown or cut back on their offerings, golf thrived. The outdoor sport with natural social distancing was one of the few activities people could still do, and Dillon saw an opportunity.
"When the pandemic hit, I was pretty much taking advantage of playing everyday," Dillon said.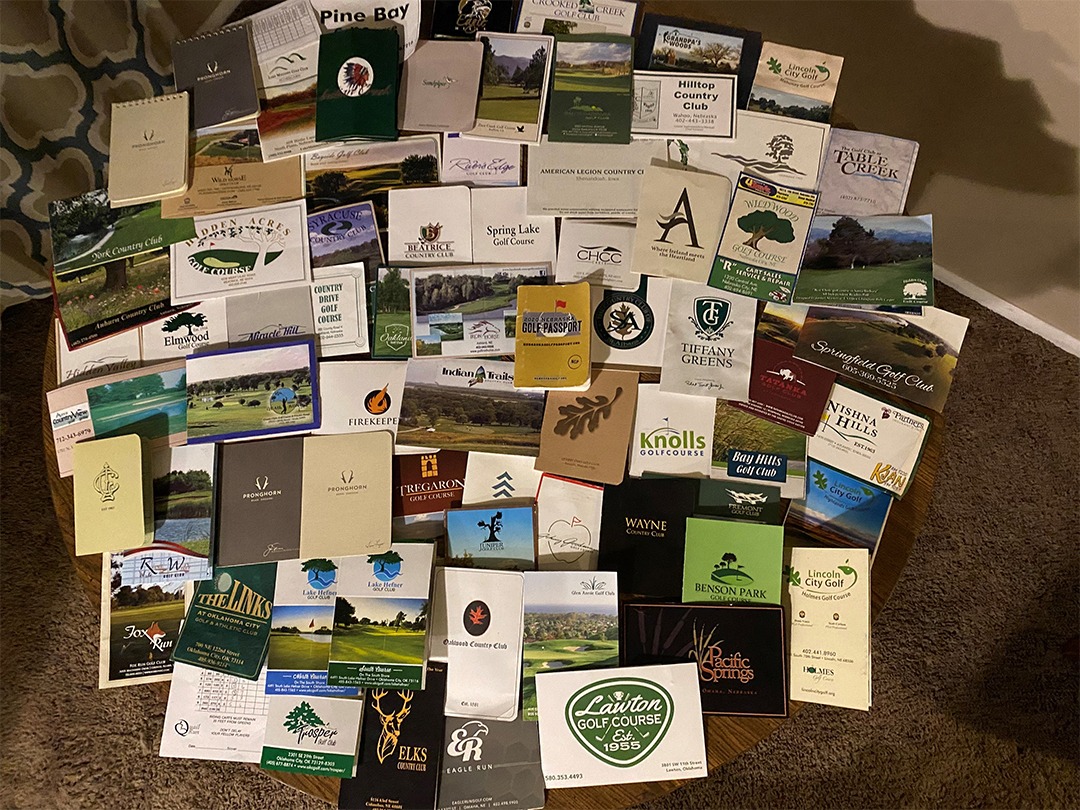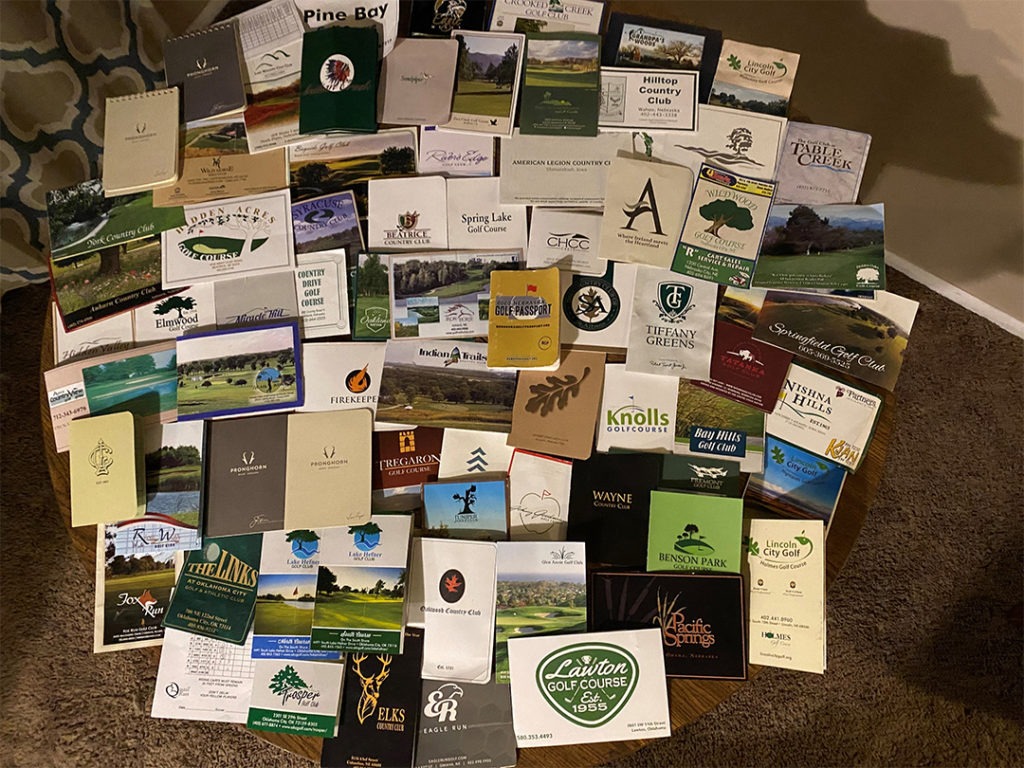 Dillon was lucky enough to get seven weeks of paid leave at the start of the pandemic from his job as a sales rep at Verizon Wireless. The golf rounds began to flow. He decided to challenge himself to get to every course in the Omaha-metro area, and soon he had accomplished just that. By the time Dillon had to return to work in May, he had already crossed 35 courses off his list.
Even though he was back at work, his schedule consisted of three days on the job and four days off each week. So, Dillon continued to spend his off days playing golf, and started to venture out of the city.
Dillon ran into a friend from his high school days, Zach Kurmel, and the two realized they had a similar desire to play golf anywhere and everywhere.
"That's when me and (Zach) started taking little road trips," Dillon said. "We'd go to Fremont and knock out Fremont Golf Club and maybe Whitetail Run in a day, and maybe just play 36, just doing it like that.
"As we started to find more little tracks that we liked, we decided, you know what, let's keep doing this, and keep trying to find the next best course. And it was kind of like, alright, let's get to 50 courses, let's get to 70 courses."
A couple of months earlier, Kurmel had an experience that set the stage for his year of golf. He was out on the Monterey Peninsula in California, playing golf with some friends. The timing made for a truly unique experience. It was early March, and the pandemic was still a mystery.
Then everything began to escalate, and it was apparent that life was about to change. Kurmel was scheduled to play the famed course at Pebble Beach in a few days. Fortunately, he was able to move up his tee time and get on the course the last day before it shutdown.
"We went off at like 9:30, and just had the whole course to ourselves, minus a few people that worked there," Kurmel said. "We were definitely taking our time, and enjoying the surreal experience."
Dillon and Kurmel picked another moment as their favorite experience in Nebraska though. In late October, they decided to travel north for a day of golf. Their first stop was just across the South Dakota border, at Springfield Country Club.
After nine holes there, on a cold and windy day, they crossed back into Nebraska and ventured to Tatanka Golf Club, just outside Niobrara. They found no one at the course to take their money, or provide them with a cart. So, they set out on foot to get their round in.
"We were like, 'well, we didn't drive three hours not to play it,'" Dillon said. "So, we started to play the first hole, and after that, we were walking and one of the maintenance guys comes up and we thought we were going to get busted. He goes 'do you guys just want a cart, that way you don't have to walk all this?'"
"He's like, 'are you guys crazy? You're about to walk THIS course?'" Kurmel said.
After finishing the front nine with their newfound cart, Dillon said the weather completely changed. The sun came out and the wind died, and they played the back nine twice with no one else on the golf course.
"We just made the most of it," Dillon said. "This late in the year, are you going to get this good of weather again, take advantage of being at a course like this."
Dillon and Kurmel, a wedding and event DJ, certainly took advantage of the opportunity to play golf. It didn't really matter where they went or how much they paid for their rounds of golf, either.
"As long as you're with fun people, the quality of the course doesn't really matter as much," Dillon said. "If you've got a good match going, and it's 2v2 or 1v1, and you're just having a good time...I'll take a good competition, with good buddies, and enjoying the day a lot more anywhere."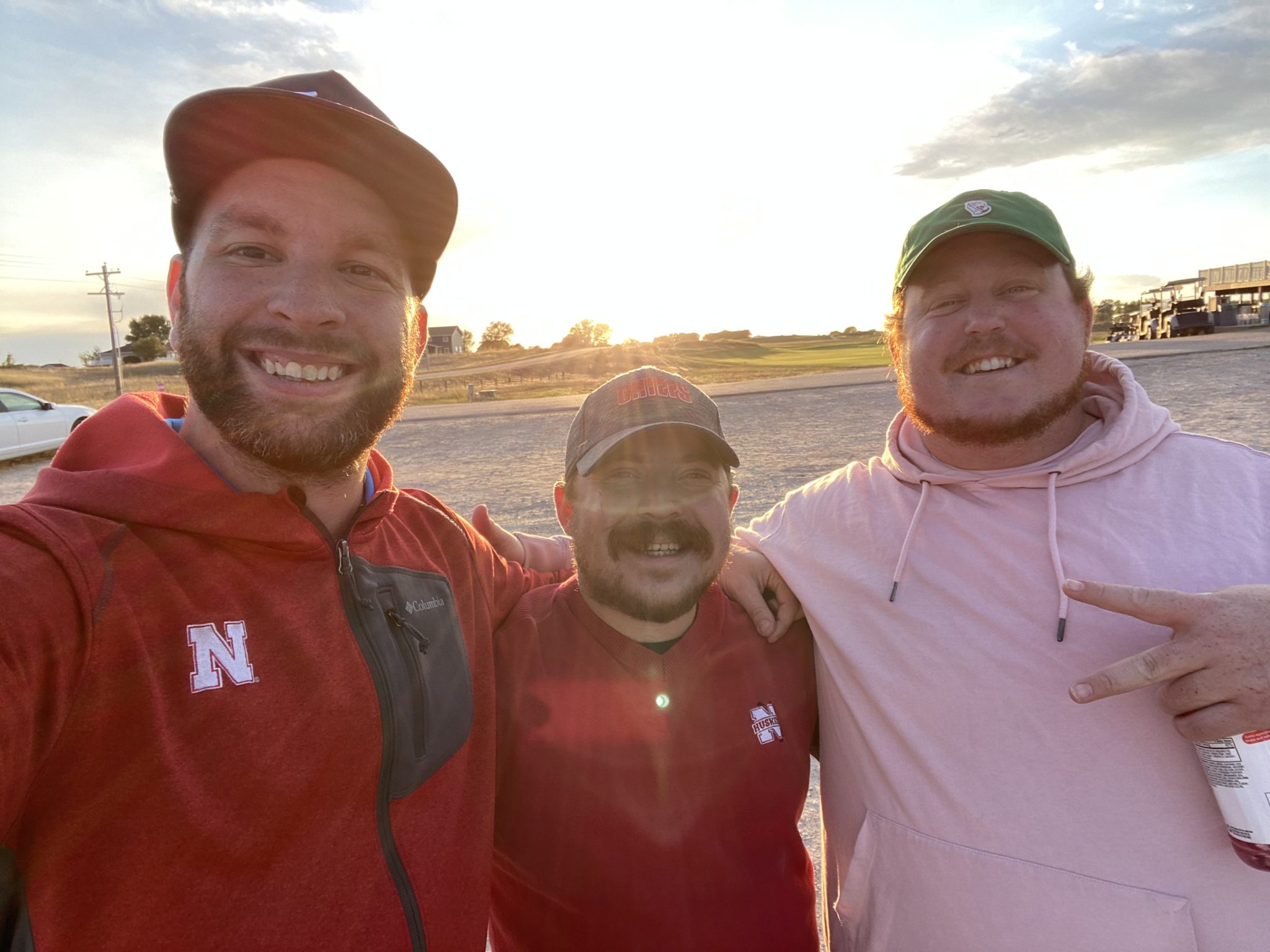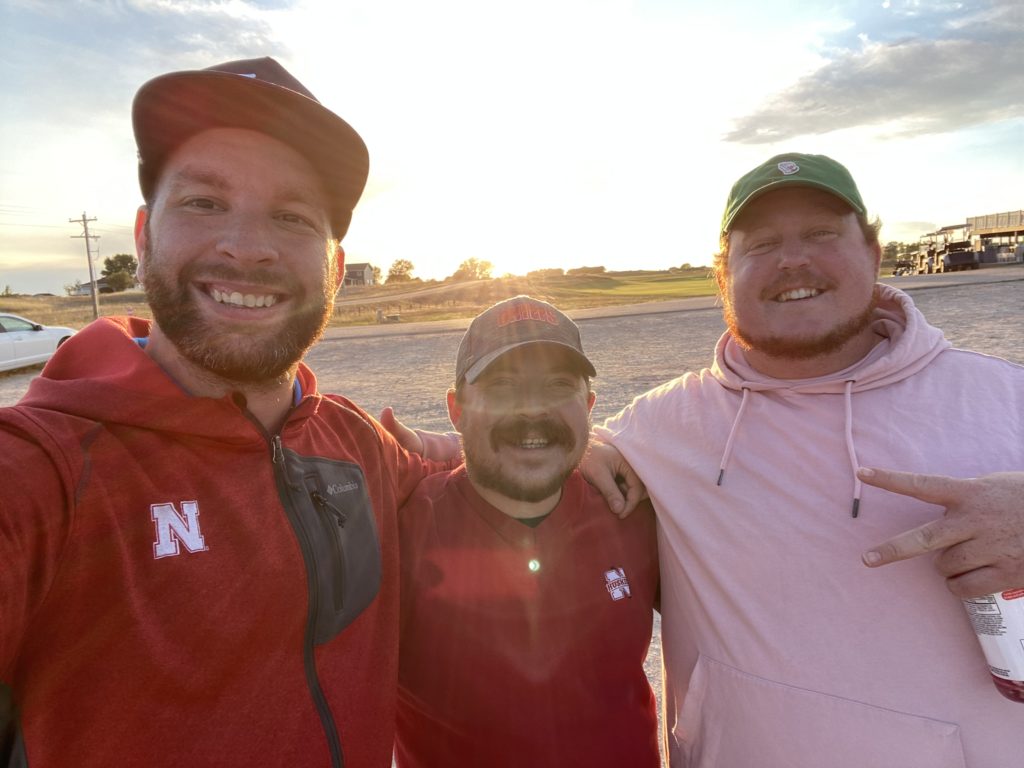 Kurmel echoed that sentiment and said that his takeaway was the importance of design, compared to turf conditions.
"There's some things about course design that you definitely pick up on, going to different calibers of courses," Kurmel said. "I think what I realized that was more important for me, personally, is less maintenance and more design and layout."
He said not everything is going to be in the same condition as the high-end public courses and private clubs, but that doesn't mean it's any less enjoyable.
"A cheap round is not necessarily going to be a worse, less fun round," Kurmel said.
The uniqueness and quirkiness increase as you venture out away from the city as well, according to Dillon.
"You kind of find that when you get to the smaller towns, those nine-holers, or sometimes those 18-holers, they get a little more quirky," Dillon said. "They're willing to kind of bend the typical expectations of design on a course, and try whatever is unique."
They pointed to No. 2 at Whitetail Run Golf Course in Fremont as a prime example.
"You're hitting to a blind, downhill par-3, there's trees everywhere and you don't really know where you're hitting," Dillon said. "You're like, 'I paid $14 for this round, and I'm getting scared of shots that I don't get to see on normal golf courses around the city.'"
When you play that much golf, there is bound to be some humorous incidents. Kurmel mixed up some dates and had to sprint off the golf course during a tournament to get to an event he was supposed to DJ. Dillon lost by a stroke to a blind golfer.
"That was a pretty humbling moment," Dillon said. "But it was actually very cool to see someone who you wouldn't normally see on a golf course, somebody who still enjoys the game, even though we talk about the beauty of all these different courses we get to see. They may not get to appreciate that, but they still appreciate the game because it gets them out.
"It was really cool to see that he had a friend, who was not only willing to go pick him up, take him to every course, but line him up every tee shot, every shot, help him with putts, to see that sort of friendship all bonded around golf, that was really cool."
The golf for Dillon and Kurmel was as varied as the courses they played. Dillon, now a 3.8 Handicap Index, said he hit a stride from rounds 50-100 where he was playing his best golf, but ran out of gas towards the end of his year. Kurmel said he went from about an 18-20 handicap to a 10-11.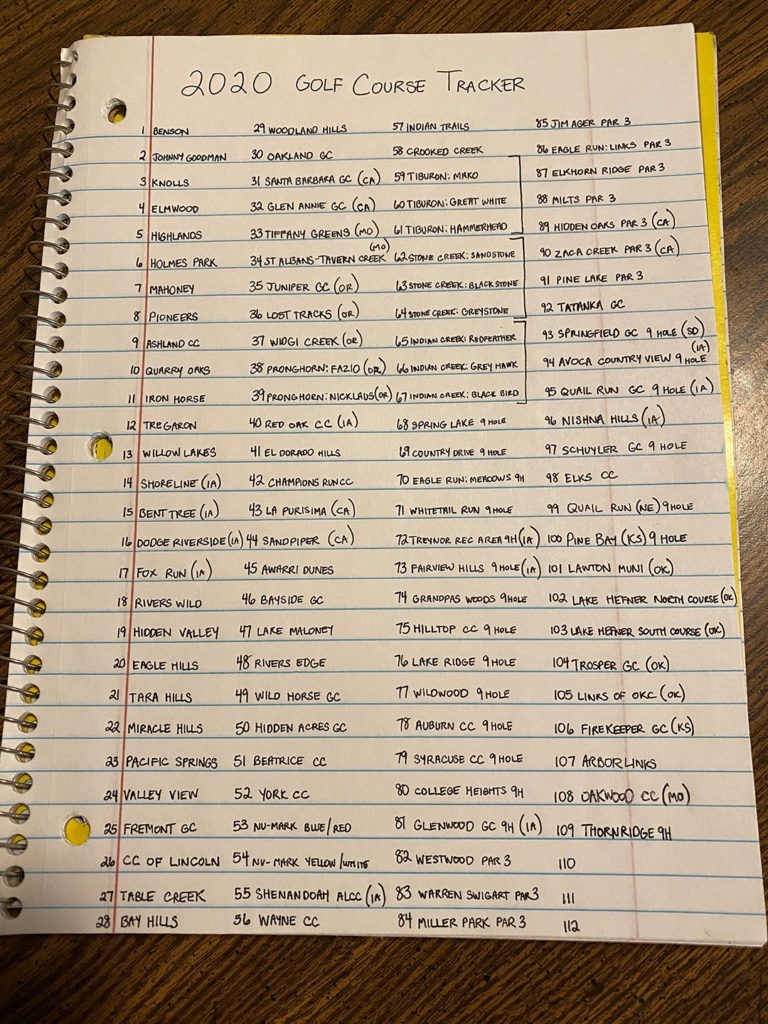 It was a year of golf that not many people can relate to, and that Dillon and Kurmel may never get to experience again. They have some advice for anyone looking to play more golf, though.
"Don't be afraid to get outside the cities a little bit," Dillon said. "If you can get a day where you can afford a 45 minute to an hour-and-a-half drive outside the city, there's a lot of really good quality golf."
"It's fun to see the interest golf has right now, and to get back into myself these past few years," Kurmel said. "Don't be afraid to ask people, 'hey, just come out (to play golf),' it's not necessarily about the sport, it's about the journey.
"Just go out there and enjoy it, it's a really weird sport. We're chasing a white ball around a couple miles, trying to get it into a four-inch hole. It's a pretty interesting sport, but it's just getting out there and enjoying the weather, and the company and comradery."
About the NGA
The Nebraska Golf Association, founded in 1966, is comprised of all members of public and private clubs and/or municipal or regional golf associations which utilize an approved handicap service recognized by the USGA and provided by the NGA. Our mission is to uphold and promote the game of golf and its values to all golfers in Nebraska. Among the duties of the Association include governance of member clubs and service as their handicapping and course rating authority, conduct of state golf championships, local USGA qualifying & other notable competitions, promotion of junior golf, presentation of worthwhile educational programs and support of allied golf organizations in Nebraska. The Nebraska Golf Association is an Allied Golf Association of the USGA and carries out core services including Handicap Administration and Oversight, Course Rating, Rules of Golf and Rules of Amateur Status, Tournaments and USGA Championship Qualifiers and USGA Initiatives and Community Programs.