Field of 89 Set for 52nd Nebraska Junior Amateur
OMAHA (July 19, 2019) - The 52nd Nebraska Junior Amateur Championship returns to a familiar site July 23-25 at Beatrice Country Club.
The championship was last hosted by the club in 2014 when Omaha's Alex Schaake won by an incredible 14 strokes for his first of three straight titles. It will be a record-tying sixth time this championship has been conducted at Beatrice Country Club, which also hosted in 1979, 1987, 2005 and 2009. This year also marks the first time the girls' and boys' events are being run separately since 2007, with the Nebraska Girls' Amateur Championship playing a week later at the same venue.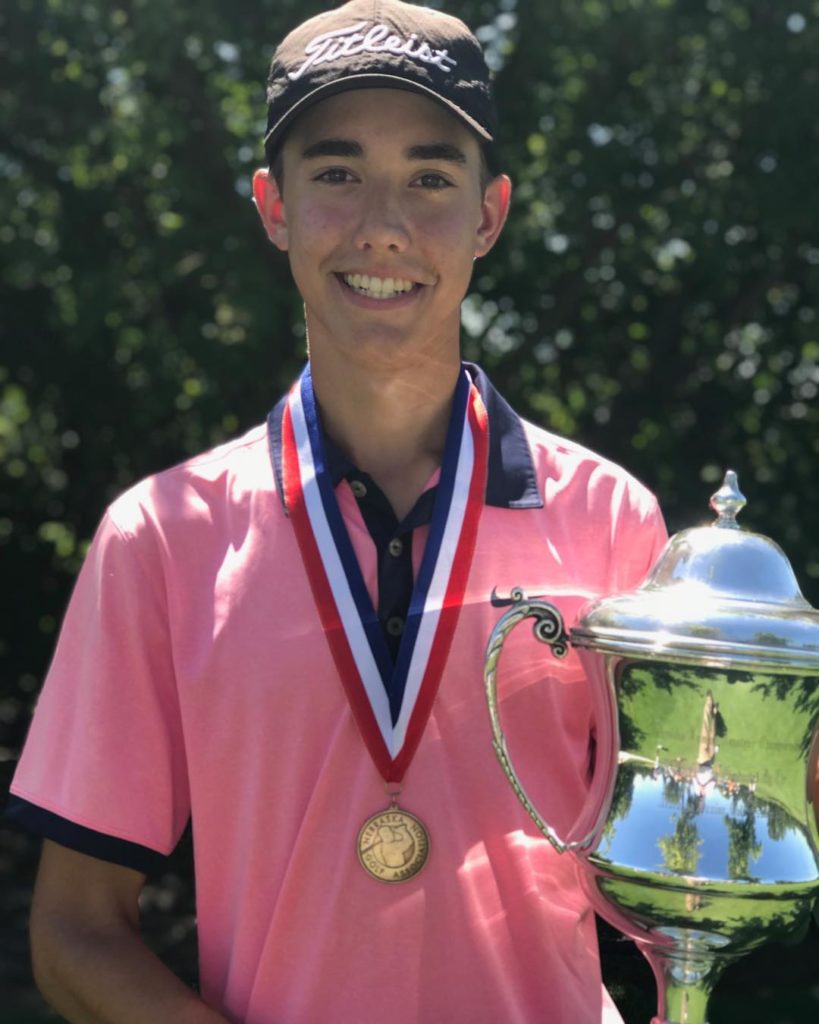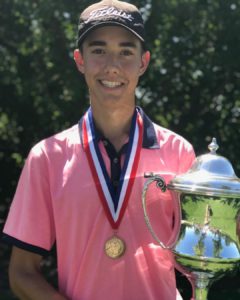 A strong field of 89 players will compete in the 2019 Nebraska Junior Amateur, including the defending champion, Jason Kolbas of Lincoln. Kolbas has been slowed down by injuries so far this year, but he'll be back to compete for the first time since mid-June. He's paired with NSAA Class C Boys Golf Champion Preston Carbaugh of Cambridge and Bryce Vuncannon of Columbus for the first two rounds.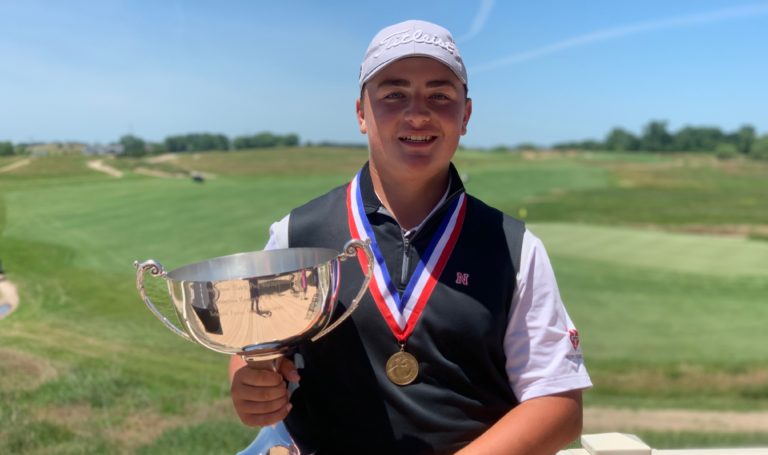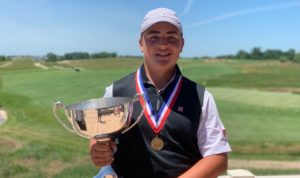 Another champion in the field is the 2019 Nebraska Junior Match Play Champion Luke Gutschewski of Elkhorn. Gutschewski also won the NSAA Class B title as well earlier this year. After defeating Bartels in 20 holes at the Nebraska Junior Match Play, Gutchewski, son of Korn Ferry Tour pro Scott Gutschewski, is ready to take another junior trophy home. He's looking to become just the sixth player to sweep the NGA's junior championships. Gutschewski is paired with the Josh Peters of Omaha and Jake Kluver of Norfolk. Peters has finished in the top 10 in each of the last three Nebraska Junior Amateurs, including a runner-up finish last year, while Kluver finished T7 last year.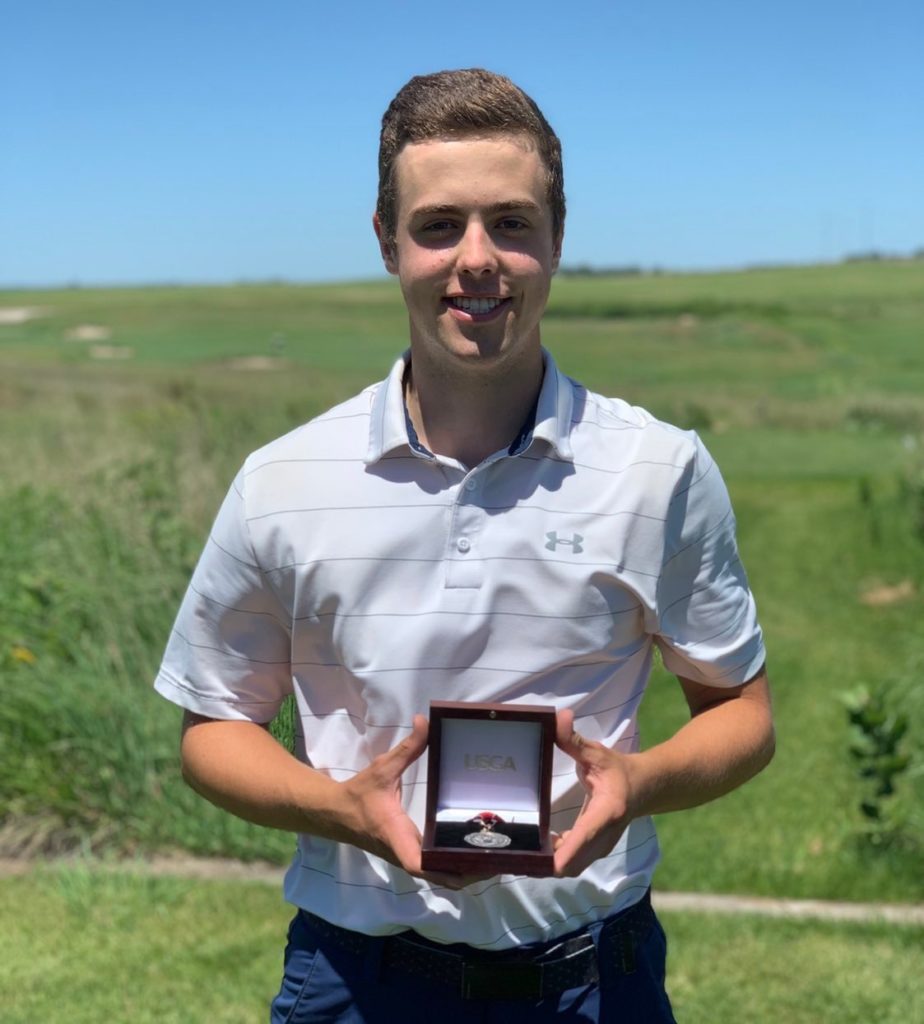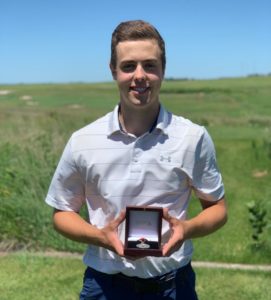 Nebraska Junior Match Play Runner-Up Josh Bartels of Lincoln is looking to break through with a win. The University of Nebraska-Omaha commit finished fifth last year, and having a stellar season so far in 2019. After falling in the Nebraska Junior Match Play Final to Gutschewski, Bartels bounced back with a round of 68 (-4) at Wild Horse Golf Club in Gothenburg to qualifying for the 2019 U.S. Junior Amateur Championship. He advanced to Inverness Club in Ohio and became the first player to make match play at the U.S. Junior since Sam Meuret in 2013. He fell in the Round of 64, 5 & 3 to the No. 1 seed. Bartels will be playing along with another top player for the first and second round, as he's paired with Reed Malleck of York, a quarterfinalist at Nebraska Junior Match Play.
The 2019 NSAA Class D Boys Golf Champion Jeremy Peters of Ogallala is also in the field, and Oakland's Ian Lundquist who was T2 in Class C, and a quarterfinalist at the Nebraska Junior Match Play.
The championship features 54 holes of stroke play, with a cut to the low 40 scores and ties following the second round. Starting times for the first two rounds will be all of the No. 1 tee from 7 a.m. to 12:30 p.m. The final round will feature twosomes off the No. 1 tee from 8 a.m. to about 11 a.m. Groupings and starting times for Rounds One and Two are available under the Pairings tab of the championship website below.
Nebraska Junior Amateur Championship
About the NGA
The Nebraska Golf Association, founded in 1966, is comprised of all members of public and private clubs and/or municipal or regional golf associations which utilize an approved handicap service recognized by the USGA and provided by the NGA. Our mission is to uphold and promote the game of golf and its values to all golfers in Nebraska. Among the duties of the Association include governance of member clubs and service as their handicapping and course rating authority, conduct of state golf championships, local USGA qualifying & other notable competitions, promotion of junior golf, presentation of worthwhile educational programs and support of allied golf organizations in Nebraska. The Nebraska Golf Association is an Allied Golf Association of the USGA and carries out core services including Handicap Administration and Oversight, Course Rating, Rules of Golf and Rules of Amateur Status, Tournaments and USGA Championship Qualifiers and USGA Initiatives and Community Programs.