Loaded Field Ready for Nebraska Four-Ball
A loaded field is set for the 18th Nebraska Four-Ball Championship at The Players Club in Omaha, April 27-28. One of the NGA's most popular championships, the Four-Ball filled once again in the first day. The field reached the maximum 52 sides within 12 hours of opening on March 1.
Headlining the talented field are the defending champions, along with three other past champion teams. Alex Farrell and Chris Green of Elkhorn are back to defend their title, which was won in dramatic fashion last year at The Players Club. Farrell stuck a wedge close on the 18th hole during the final round and rolled in a birdie to force a playoff with the 2016 champions Philip Maschka of Omaha and Greg Stanek of Bellevue. Green then threw a dart in the playoff and rolled in a sliding birdie putt to clinch the victory.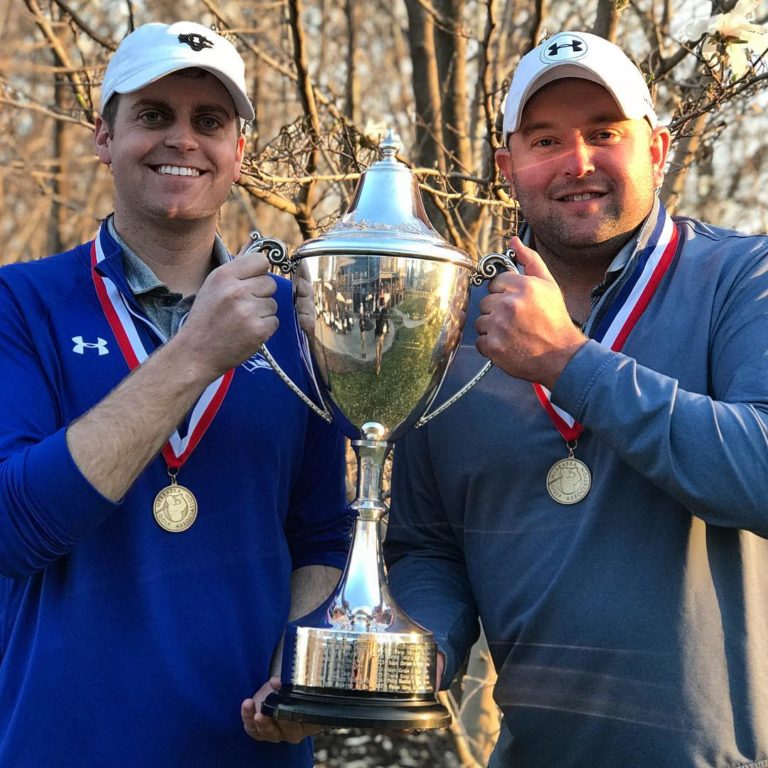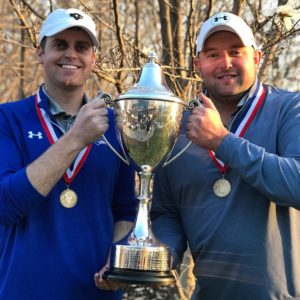 The other past champion teams in the field include Dylan Heng of Omaha and Lance Lawson of Norfolk, who set all sorts of scoring records when they won in 2017 at Awarii Dunes Golf Club in Axtell. The 2008 champions Brad Dubisar and Trent Morrison of Omaha and two-time champions David Easley of Lincoln and Joel Wisdom of Omaha (2006 and 2012) are also entered to compete.
Easley and Wisdom finished in solo fourth last year, just two strokes out of the playoff. It was their best finish since winning the 2012 title. With another win, they would move into a tie for the most titles all-time. Heng and Lawson couldn't match their record performance and defend their title last year, opening with an even-par 71 and falling out of the Championship Flight. Dubisar and Morrison had a promising start to the 2018 Championship, opening with a 67 (-4), but couldn't carry the momentum over to Sunday and finished T11.
There are several other teams to keep an eye on, including Ryan Nietfeldt and Ryan Knispel of Omaha. The duo hasn't competed together since 2016, but are back on the same side for 2019. Nietfeldt and Knispel finished inside the top four every year from 2012 to 2016.
Gretna's Brian Csipkes and Omaha's Bill Amundsen have showed stretches of brilliance in the past, matching the low round of the championship in 2016 with their final round 64 (-7) that included a back nine 29 (-7), and vaulted them into a T3 finish. John Sajevic of Fremont and Andy Sajevic of Omaha are one of the few father-son teams to compete. They finished third last year with rounds of 65 (-6) and 68 (-3), just one stroke out of the playoff.
A new team that has the firepower to contend is Lincoln's Jay Moore and Travis Minzel. Minzel is a two-time Four-Ball champion and is just coming off his third Nebraska Mid-Amateur title last year. Moore had a stellar 2018 season, one that vaulted him to No. 11 in the NGA Player Rankings, just a spot below his partner, Minzel at No. 10. Outside of John and Andy Sajevic (Nos. 5 and 12, respectively), they are the highest combined ranked team.
For the 2019 Championship, the field size was reduced back to 52 teams to help improve pace of play, and an individual Handicap Index limit of 9.0 has been implemented. The championship will feature starting times off No. 1 both mornings, beginning at 8 a.m. Groupings and Starting Times for Saturday's First Round are now available at the championship website below.