Catholics vs. Convicts Win Second Fall Junior Series Event
BEEMER (October 6, 2019) – The 2019 NGA Fall Junior Series resumed at Indian Trails Country Club in Beemer on Sunday, and Elkhorn's Luke Gutschewski and Omaha's Charlie Zielinski teamed up to take the title.
Gutschewski and Zielinski, Catholics vs. Convicts, finished with a team total of 148 (+6) to win the title by six strokes. Gutschewski led the way with a round of 69 (-2), also taking the individual title. The 2019 Nebraska Junior Match Play Champion had the low round of the day by four strokes. Zielinski posted a 79 (+8) to tie for seventh and help his team to the win. Gutschewski is a junior at Mount Michael Benedictine, while Zielinski is a senior at Omaha Skutt Catholic.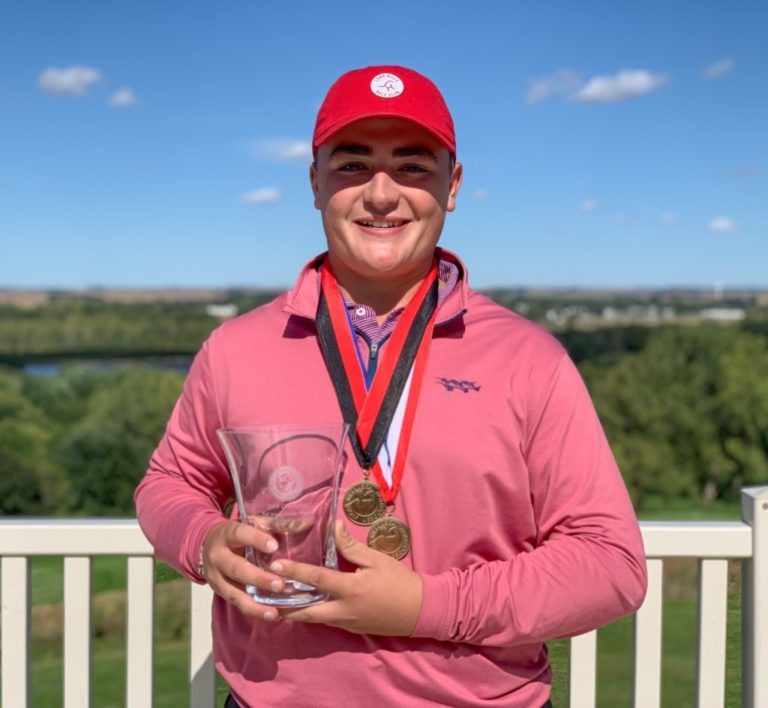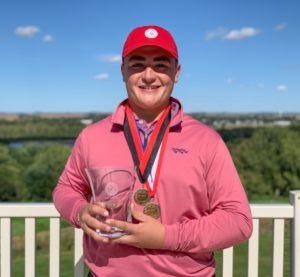 Two teams tied for runner-up honors at 154 (+12), including the winners of the first FJS event, PIN SHOT. The team of Rex Soulliere, Jacob Hellman and Porter Topp, all of Omaha, finished in a tie with Weapons of Grass Destruction, Josh Kramer, Jack Truscott and William Buechler, also all of Omaha. Soulliere was the low of the bunch, leading PIN SHOT again with a round of 73 (+2) to also finish runner-up individually. Hellman posted an 81 (+10), while Topp shot an 83 (+12). Kramer, who won the first FJS event in a playoff, followed his win up with a 76 (+5) and a tie for third. Truscott put together a 78 (+7) to finish sixth, while Buechler added a round of 82 (+11).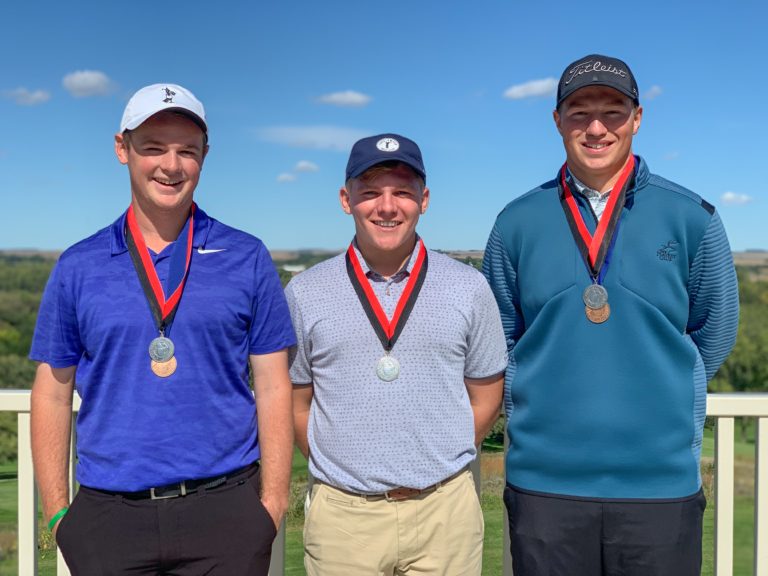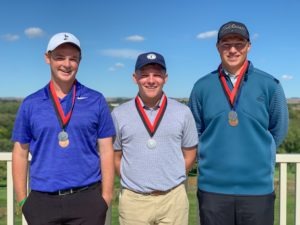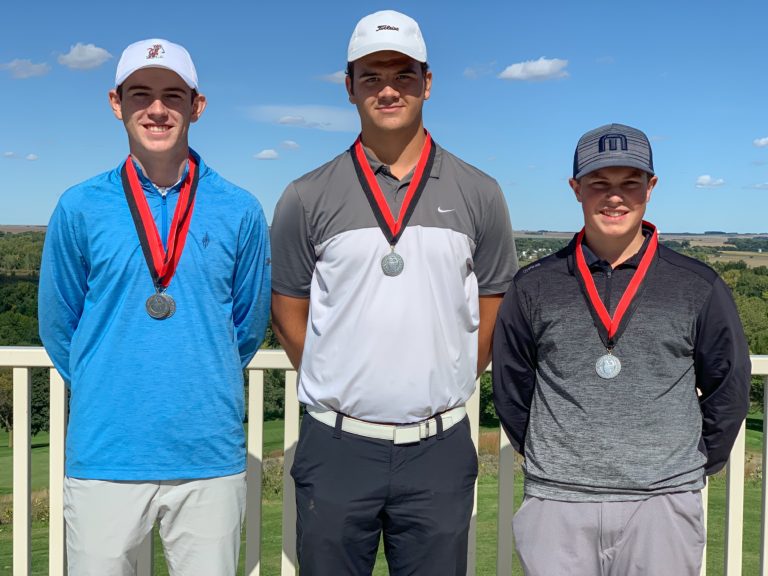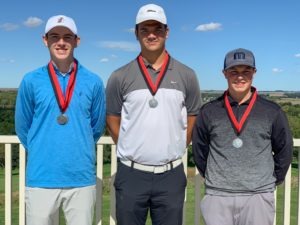 Jake Hagerbaumer of Hooper and Jake Boor of Omaha tied Kramer for third with rounds of 76 (+5). Norfolk's Isaac Heimes, Omaha's Teddy Peterson and Lincoln's Daustin Manske rounded out the top 10 in a tie for seventh with Zielinski at 79 (+8).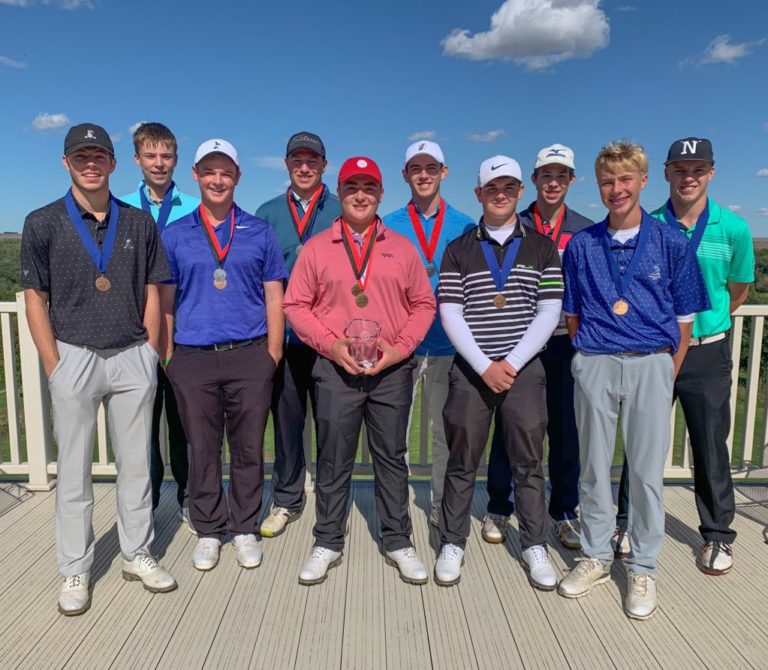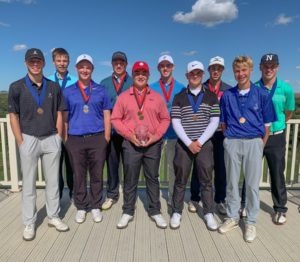 The Fall Junior Series concludes on Sunday, October 13 with the reschedule Explorer competition at Fremont Golf Club. Play will begin with a 9:30 a.m. shotgun start.
Full results and more are available on the FJS website at the button below.
About the NGA
The Nebraska Golf Association, founded in 1966, is comprised of all members of public and private clubs and/or municipal or regional golf associations which utilize an approved handicap service recognized by the USGA and provided by the NGA. Our mission is to uphold and promote the game of golf and its values to all golfers in Nebraska. Among the duties of the Association include governance of member clubs and service as their handicapping and course rating authority, conduct of state golf championships, local USGA qualifying & other notable competitions, promotion of junior golf, presentation of worthwhile educational programs and support of allied golf organizations in Nebraska. The Nebraska Golf Association is an Allied Golf Association of the USGA and carries out core services including Handicap Administration and Oversight, Course Rating, Rules of Golf and Rules of Amateur Status, Tournaments and USGA Championship Qualifiers and USGA Initiatives and Community Programs.