Four-Putts Are Cool Win First FJS Event
Explorer Conducted Saturday at Oakland Golf Club
OAKLAND (September 12, 2020) - The team Four-Putts Are Cool captured the first title of the 2020 NGA Fall Junior Series, the Explorer at Oakland Golf Club on Saturday.
Omaha's Richard Orth III and Lincoln's Connor Podliska made up the winning team, finishing with a 160 (+16) total. They tied with Back to the Kuchar, the team of Lincoln's Thomas Bryson and Omaha's Tommy Kelley, but the tie-breaker came down to the lowest individual score, which Orth produced to take the win. Orth's round of 74 (+2) helped him and Podliska, 86 (+14), to the team title, and also gave him runner-up honors in the individual race. Orth is a senior at Omaha Burke, while Podliska is a senior at Lincoln Southwest.
Bryson finished tied for fifth with a 78 (+6), while Kelley was tied for 14th at 82 (+10).
Norfolk's Isaac Heimes took the individual title with a round of 73 (+1).  He trailed Orth throughout most of the day, but finished strong by playing his final nine holes in 1-under. Heimes is a senior at Norfolk High School.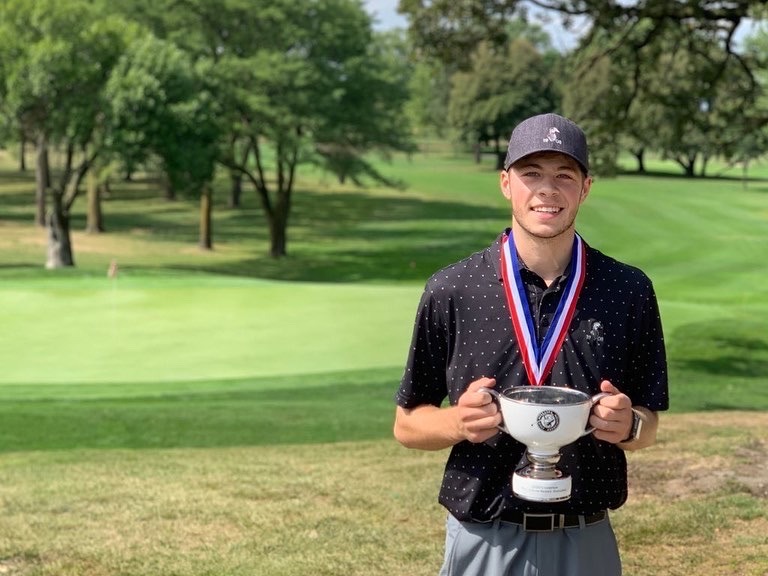 Sam Arnold of Omaha finished in third at 76 (+4), while North Platte's Kasch Morrison was fourth with a 77 (+5). Lincoln's Caden Peppmuller tied for fifth with Bryson at 78 (+6).
Three players tied for seventh at 80 (+8), including Papillion's Mason Burger, Wisner's Rockney Peck and Kearney's Cole Schroer. A four-way tie for 10th rounded out the Top 10, with Aurora's Ethan Shaw, Hooper's Jake Hagerbaumer, Omaha's Aden Pesicka and Papillion's Noah Miller all shooting 81 (+9).
The next Fall Junior Series event is scheduled for October 3 at Norfolk Country Club. Full results and more are available at the FJS website below.
About the NGA
The Nebraska Golf Association, founded in 1966, is comprised of all members of public and private clubs and/or municipal or regional golf associations which utilize an approved handicap service recognized by the USGA and provided by the NGA. Our mission is to uphold and promote the game of golf and its values to all golfers in Nebraska. Among the duties of the Association include governance of member clubs and service as their handicapping and course rating authority, conduct of state golf championships, local USGA qualifying & other notable competitions, promotion of junior golf, presentation of worthwhile educational programs and support of allied golf organizations in Nebraska. The Nebraska Golf Association is an Allied Golf Association of the USGA and carries out core services including Handicap Administration and Oversight, Course Rating, Rules of Golf and Rules of Amateur Status, Tournaments and USGA Championship Qualifiers and USGA Initiatives and Community Programs.