Jake Hirz Named Junior Cup Team Captain
Kansas-Nebraska Junior Cup Matches Scheduled August 2-4
OMAHA (April 14, 2022) – It's a new era for the Nebraska Junior Cup team, as Papillion's Jake Hirz is taking the reigns as captain.
Hirz takes over for Aurora's Craig Badura, who served as captain for the past four Kansas-Nebraska Junior Cup Matches, finishing with a record of 2-2. Prior to that, Kansas had won seven straight years.
Like Badura, Hirz is a high school golf coach, leading the Millard North boys team since 2014. He has led the Mustangs to multiple appearances at the Class A State Championship, including a team runner-up finish in 2018.
Hirz played college golf at Wayne State, and continues to play competitively, most recently making the cut at the 2020 Nebraska Amateur. He also teaches math at Millard North High School.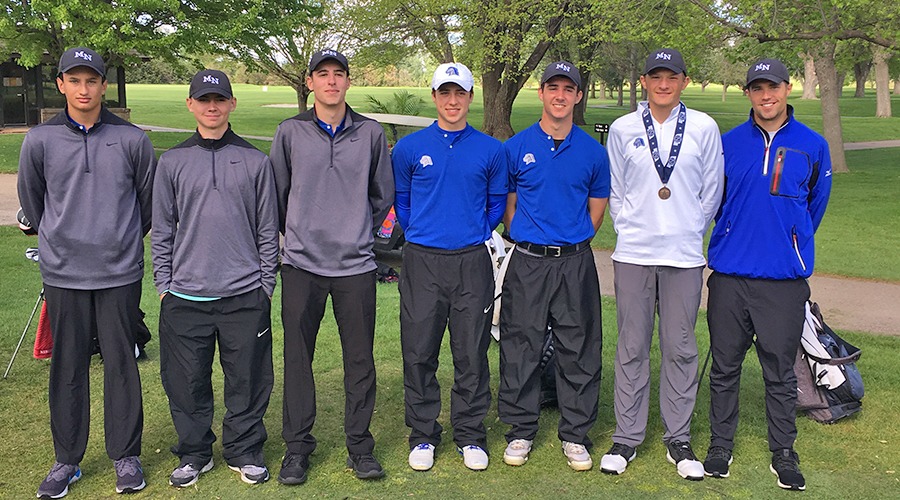 The 37th Kansas-Nebraska Junior Cup Matches are scheduled for August 2-4 at Rolling Hills Country Club in Wichita, Kansas. Kansas holds the Cup after reclaiming it in 2020 and retaining it after the 2021 matches ended in an 8-8 tie.
In this week's episode of The NebGolf Podcast, Hirz joined us to talk about the opportunity to coach the best junior golfers in the state. Listen to the full episode on Apple Podcasts or Spotify.
For more information on the Kansas-Nebraska Junior Cup, visit the website below.
About the NGA
The Nebraska Golf Association, founded in 1966, is comprised of all members of public and private clubs and/or municipal or regional golf associations which utilize an approved handicap service recognized by the USGA and provided by the NGA. Our mission is to uphold and promote the game of golf and its values to all golfers in Nebraska. Among the duties of the Association include governance of member clubs and service as their handicapping and course rating authority, conduct of state golf championships, local USGA qualifying & other notable competitions, promotion of junior golf, presentation of worthwhile educational programs and support of allied golf organizations in Nebraska. The Nebraska Golf Association is an Allied Golf Association of the USGA and carries out core services including Handicap Administration and Oversight, Course Rating, Rules of Golf and Rules of Amateur Status, Tournaments and USGA Championship Qualifiers and USGA Initiatives and Community Programs.