Landmand GC Prepares for Impressive Nebraska Mid-Amateur Field
Championship Begins Saturday at Landmand Golf Club
HOMER (August 25, 2022) - A talented field is ready for the 24th Nebraska Mid-Amateur Championship this weekend at Landmand Golf Club, including players who own 11 of the last 12 titles.
This will be the first time a NGA championship is hosted at Landmand, as the course is set to open to the public on September 3 this year. Landmand is also scheduled to host U.S Amateur Four-Ball Qualifying later this year in October.
The field of 120 players includes six past champions, including the defending champion, Johnny Spellerberg of Bennington. After finishing in ninth in 2020, Spellerberg was one of two players to card both rounds under-par (68-70-138) to capture the crown last year. He matched the 36-hole scoring record with his 138 (-6) total, tying Omaha's Andy Sajevic, who set the mark in 2020.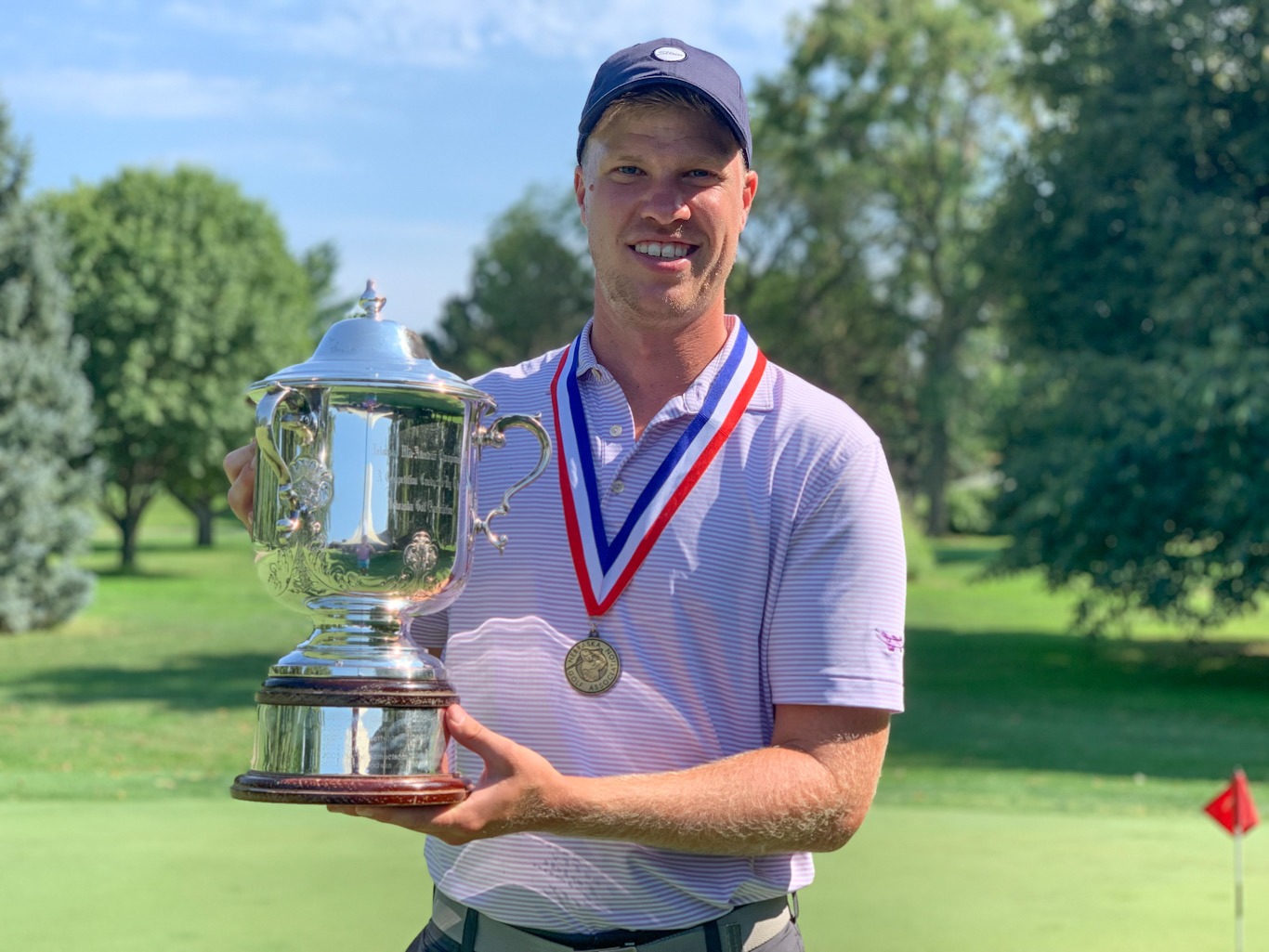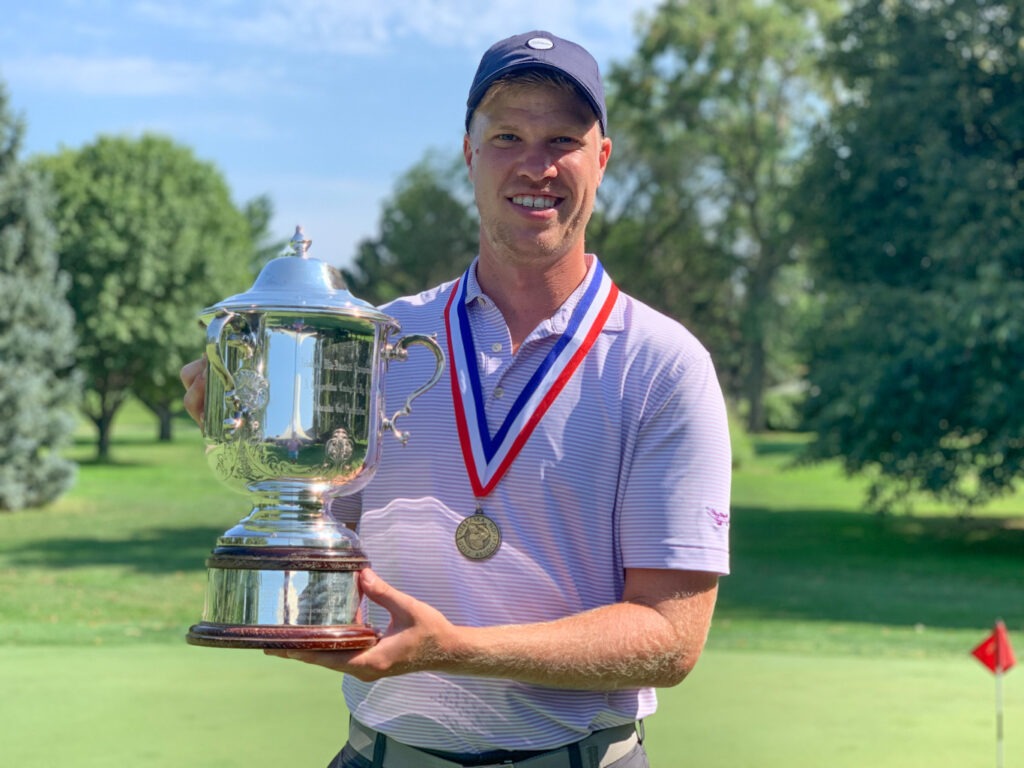 Spellerberg carried his success into this year, winning the Nebraska Match Play Championship and finishing in the top-10 at the Nebraska Amateur Championship. He also recently qualified for the 2022 U.S. Mid-Amateur Championship through qualifying at Shadow Ridge Country Club in Omaha. Spellerberg will play alongside three-time champion Travis Minzel of Lincoln and Omaha's Nate Jaeger at 11 a.m. in the first round.
Minzel, who is entering his second season as the Huskers assistant men's golf coach, is looking for a fourth title. He won his third title in 2018, and had back-to-back wins in 2010-2011. Minzel and Omaha's Patrick Duffy are the only players to have won back-to-back Mid-Amateur titles, and Spellerberg has the chance to join them at Landmand.
The 2020 Champion, Sajevic, is looking to continue his historic career. He finished just two strokes shy of a fifth Nebraska Amateur title earlier this season. Sajevic also qualified for the U.S. Mid-Amateur along with Spellerberg, earning medalist honors by three strokes with a 66 (-6) at Shadow Ridge.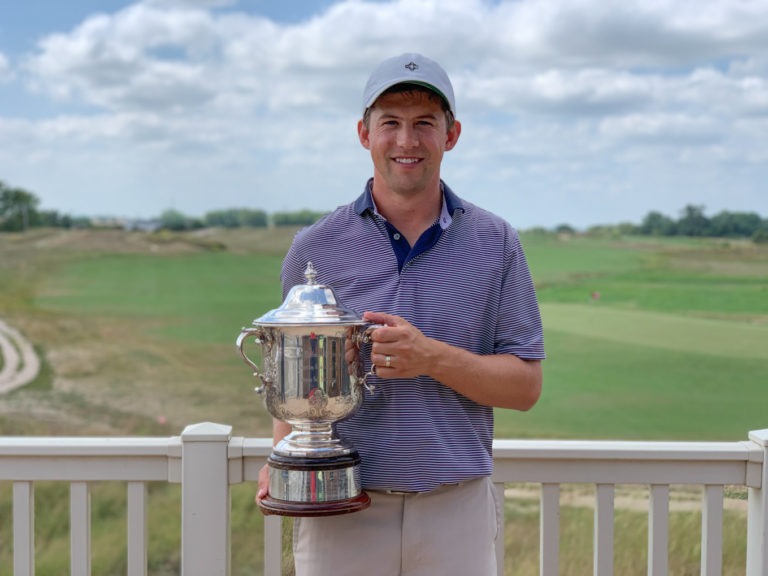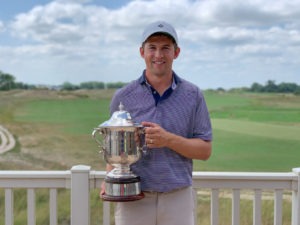 Duffy is back in the field this year, looking to capture his fourth title after winning it in 2012 and back-to-back in 2016-2017. He's mostly playing on the senior circuit now, finishing tied for fifth at the Nebraska Senior Amateur back in June. He'll join Sajevic at 12:30 p.m. off No. 1 for Round One, along with Elkhorn's Danny Woodhead. Woodhead has had a solid year, advancing past U.S. Open Local Qualifying and earning medalist honors at the Nebraska Match Play Championship, where he fell in the Round of 16.
Elkhorn's Ryan Nietfeldt is looking to break a three-way tie and win his fourth Nebraska Mid-Amateur trophy. Nietfeldt won his third title in 2019 at Fremont Golf Club, joining Minzel and Duffy in the record books. Nietfeldt is having a stellar year already, winning the Nebraska Four-Ball in April, and finishing third at the Nebraska Amateur Championship in July. He's paired with the 2020 Runner-Up, Jay Moore of Lincoln, and Omaha's Matthew Quandt, who was a semifinalist at the Nebraska Match Play earlier this summer. They'll tee it up at 9:30 a.m. in the first round.
Trent Morrison of Omaha is also in the field, looking to become the fourth player to win the title more than once. He won his title in 2014 at Beatrice Country Club, where he won by a stroke over Nietfeldt.
Last year's runner-ups are both in solid pairings as well, with Norfolk's Lance Lawson at 9:40 a.m., playing alongside the 2021 Nebraska Amateur Champion, David Easley of Lincoln, and Blair's Vance Janssen. Lance Morrow of Norfolk is joined by Lincoln's Scott Tridle, who has already made two hole-in-ones at NGA championships this year, and Omaha's Konnor Oltman, who finished runner-up at the Indian Creek Invitational.
Landmand, which opens to the public in September, is a par-73 layout, 7,200 yard course northwest of Homer. It's the first 18-hole course designed by King-Collins Course Design, known for their design of Sweetens Cove in Tennessee. The course has many grand features, including the 17th green, which measures at around 34,000 square feet.
The 36-hole stroke play championship begins at 8 a.m. with a starting times off No. 1 on Saturday for Round One. The Final Round will begin at 8 a.m. on Sunday with starting times off No. 1 again. The last group will start around 2:30 p.m. each day.

Pairings for the first round are available on the championship website below, along with the scoring page and additional information.
Nebraska Mid-Amateur Championship
About the NGA
The Nebraska Golf Association, founded in 1966, is comprised of all members of public and private clubs and/or municipal or regional golf associations which utilize an approved handicap service recognized by the USGA and provided by the NGA. Our mission is to uphold and promote the game of golf and its values to all golfers in Nebraska. Among the duties of the Association include governance of member clubs and service as their handicapping and course rating authority, conduct of state golf championships, local USGA qualifying & other notable competitions, promotion of junior golf, presentation of worthwhile educational programs and support of allied golf organizations in Nebraska. The Nebraska Golf Association is an Allied Golf Association of the USGA and carries out core services including Handicap Administration and Oversight, Course Rating, Rules of Golf and Rules of Amateur Status, Tournaments and USGA Championship Qualifiers and USGA Initiatives and Community Programs.