Mills is Medalist, Four Others Advance to U.S. Open Final Qualifying
U.S. Open Local Qualifying Conducted on Wednesday at Omaha Country Club
OMAHA (May 11, 2022) - Omaha Country Club proved to be a championship test on Wednesday, as only two players broke par, with five advancing past Local Qualifying for the 2022 U.S. Open.
The early draw paid-off for a couple of players, including Corbin Mills of Greenville, South Carolina. The PGA Tour Latinoamerica professional torched the field, firing a 67 (-4) for the low round of the day by three strokes. His six birdies and two bogeys earned him medalist honors and the first of five spots in the next stage, Final Qualifying.

Mills was in the third group off, more than four full hours before the final group teed off. He caught fire early in hot, but scoreable conditions. Mills birdied three of the first seven holes and made the turn in 32 (-3), with several other players in red figures at that moment. After a couple of bogeys on the back nine, he answered with birdies on Nos. 16 and 17 to get to 4-under. A par on No. 18 gave him the clubhouse lead, which he would never relinquish.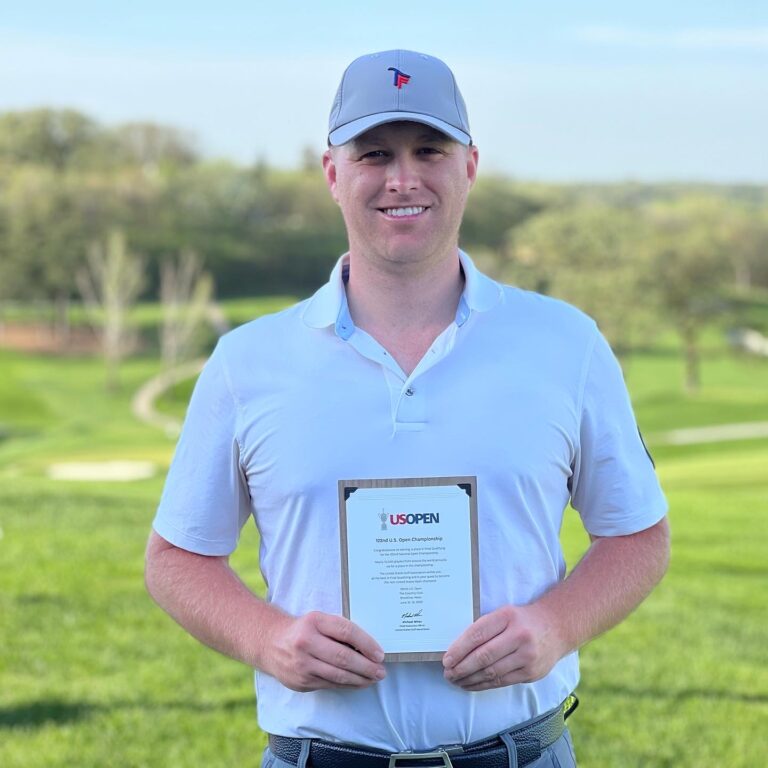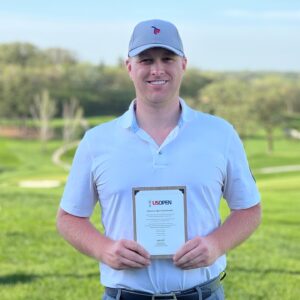 Only one other player was able to break par, and that was former Kansas Jayhawk Connor Peck of Ankeny, Iowa. Peck was a mid-morning starting time and played alongside Omaha's Carson Schaake, who made it through both stages of qualifying last year to play in the U.S. Open at Torrey Pines. Peck and Schaake fed off each other, playing as a twosome after their third player withdrew. Peck posted a 70 (-1) and Schaake a 71 (E).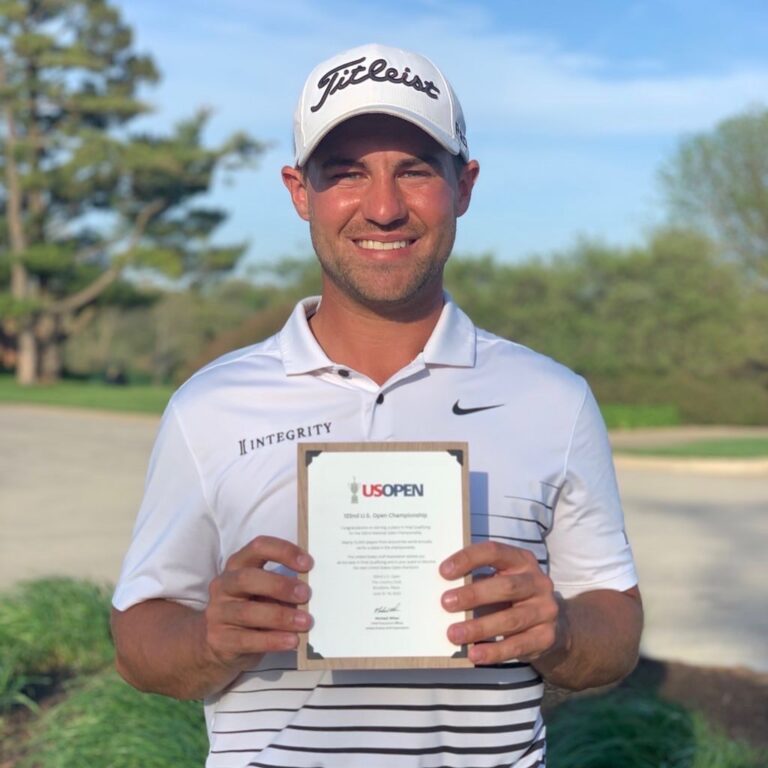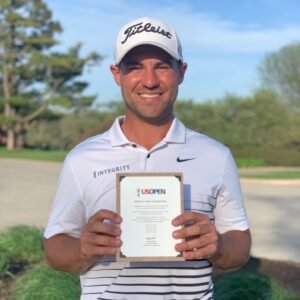 Peck may have had the best back nine of the day, firing a 33 (-3) to post the second round under-par. Schaake rallied late, only making two pars on his back nine, but three birdies put him in position to make Final Qualifying yet again. He made a clutch birdie on No. 17, and a bogey on the very difficult 18th hole dropped him back to even-par.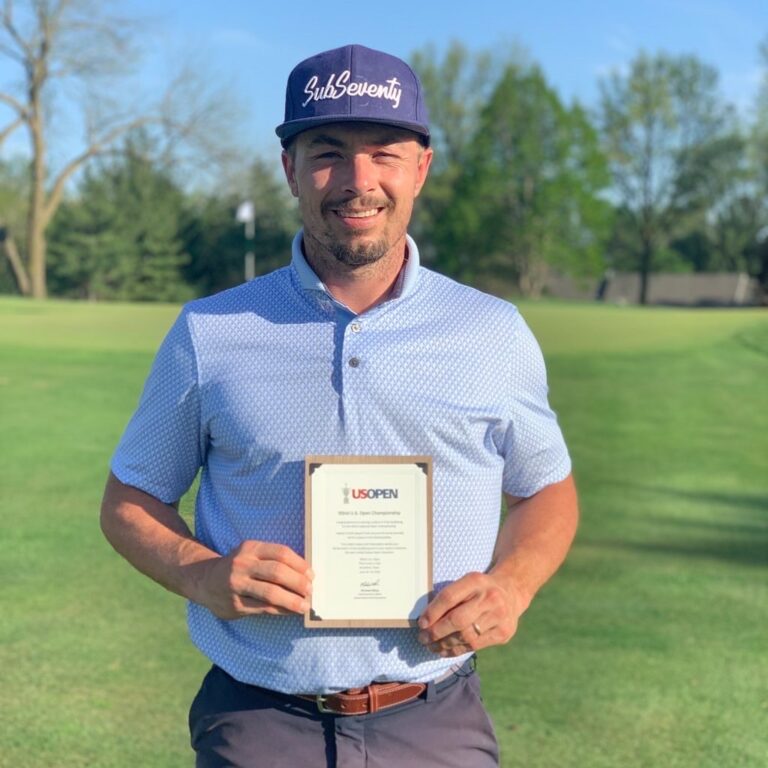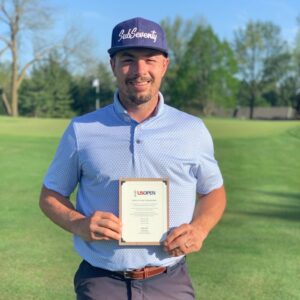 Playing a couple groups behind Mills, Elkhorn's Danny Woodhead also took advantage of the early scoring conditions. The former NFL running back posted an even-par 71 at his home club to earn a spot alongside Schaake. Woodhead made the turn in 37 (+2) after a couple late bogeys, but birdies on Nos. 10, 14 and 17 pushed him into red figures. As many did on Wednesday, Woodhead bogeyed the 18th to fall to even-par. However, he had the luxury of sitting inside and watching as conditions toughened and red numbers turned to black.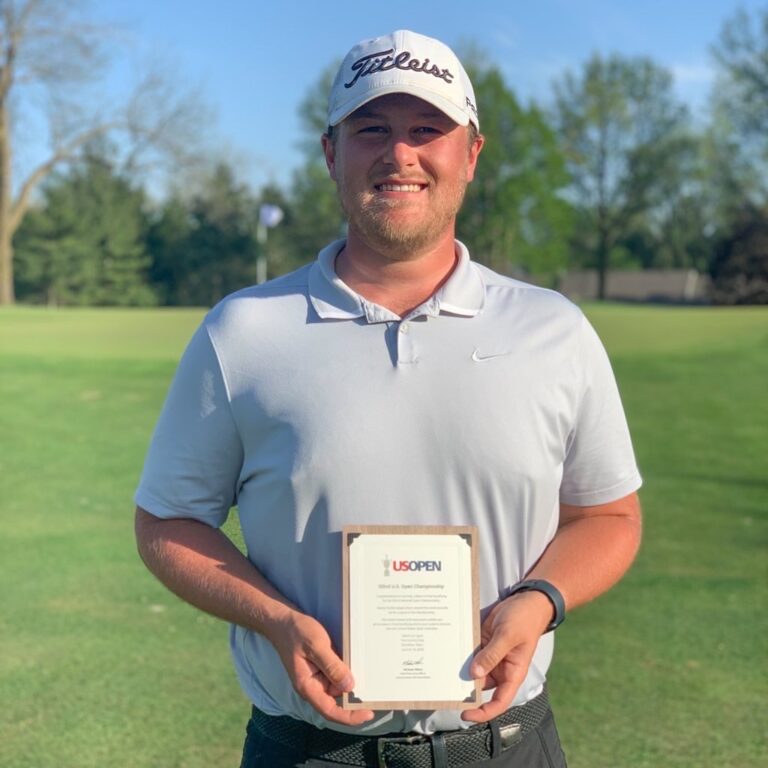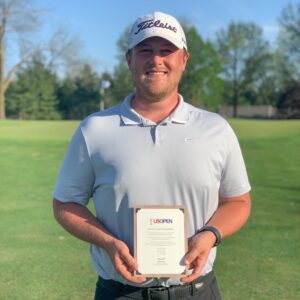 It was a battle to stick around par after that, as the wind blew and Omaha Country Club showed its teeth. Omaha's Alex Schaake, Carson's younger brother, and Papillion's Drew D'Ercole held on and both posted rounds of 72 (+1) to get into a playoff for the fifth and final spot. Schaake, the four-time Nebraska Amateur Champion made an important birdie on No. 7, after a wild back nine. Then he nearly chipped in for birdie on the 18th, but finished with a par to eventually force a playoff with D'Ercole.
D'Ercole overcame an early double-bogey on No. 4 with birdie-2s on Nos. 5 and 7, then added an eagle-3 on the par-5 10th hole to get to 2-under. Then as the wind picked up, he made bogeys on thee of his last five holes to drop into the playoff at 1-over.
Alex Schaake had lost a playoff on the very same hole in 2018 for a chance at U.S. Open Final Qualifying. He didn't let this one get away, as he wedged his approach shot close from the rough and two-putted for par to secure his spot, after D'Ercole found two difficult lies next to bunkers and made bogey.
The five qualifiers will play next at one of 10 Final Qualifying sites, most of which will take place on June 6. Top finishers from those sites will advance to the 122nd U.S. Open, June 16-19 at The Country Club in Brookline, Massachusetts.
Final results and more are available at the button below.
About the NGA
The Nebraska Golf Association, founded in 1966, is comprised of all members of public and private clubs and/or municipal or regional golf associations which utilize an approved handicap service recognized by the USGA and provided by the NGA. Our mission is to uphold and promote the game of golf and its values to all golfers in Nebraska. Among the duties of the Association include governance of member clubs and service as their handicapping and course rating authority, conduct of state golf championships, local USGA qualifying & other notable competitions, promotion of junior golf, presentation of worthwhile educational programs and support of allied golf organizations in Nebraska. The Nebraska Golf Association is an Allied Golf Association of the USGA and carries out core services including Handicap Administration and Oversight, Course Rating, Rules of Golf and Rules of Amateur Status, Tournaments and USGA Championship Qualifiers and USGA Initiatives and Community Programs.