PIN SHOT Wins First Fall Junior Series Event
AXTELL (September 14, 2019) – The 2019 NGA Fall Junior Series kicked-off at Awarii Dunes Golf Club in Axtell on Saturday, and PIN SHOT won the first team title.
The team of Omaha's Rex Soulliere, Porter Topp and Jacob Hellman grabbed the win by one stroke on a breezy day with a 155 (+11) team total. Soulliere led the team with a round of 74 (+2), which left him in a tie for third in the individual race. Topp posted a round of 81 (+9) to contribute to the team score, while Hellman finished with a 91 (+19).
Lincoln's Connor Podliska and Geran Sander, and Omaha's Richard Orth III finished second in the team race. The team, 4 Putts Are Cool, had a 156 (+12) total, with Podliska leading the way with a round of 77 (+5) to finish in a tie for seventh individually. Sander added a 79 (+7) to also finish in the top 10, while Orth recorded an 87 (+15).

Omaha's Josh Kramer won the individual title, tying for the low round of the day with Omaha's Charlie Zielinski. Both players shot an even-par 72 and a playoff ensued. Kramer hit his drive just short of the par-4 10th green, the first playoff hole, and converted his up-and-down for birdie to secure the win. Kramer is a senior at Omaha Creighton Prep, while Zielinski is a senior at Omaha Skutt Catholic.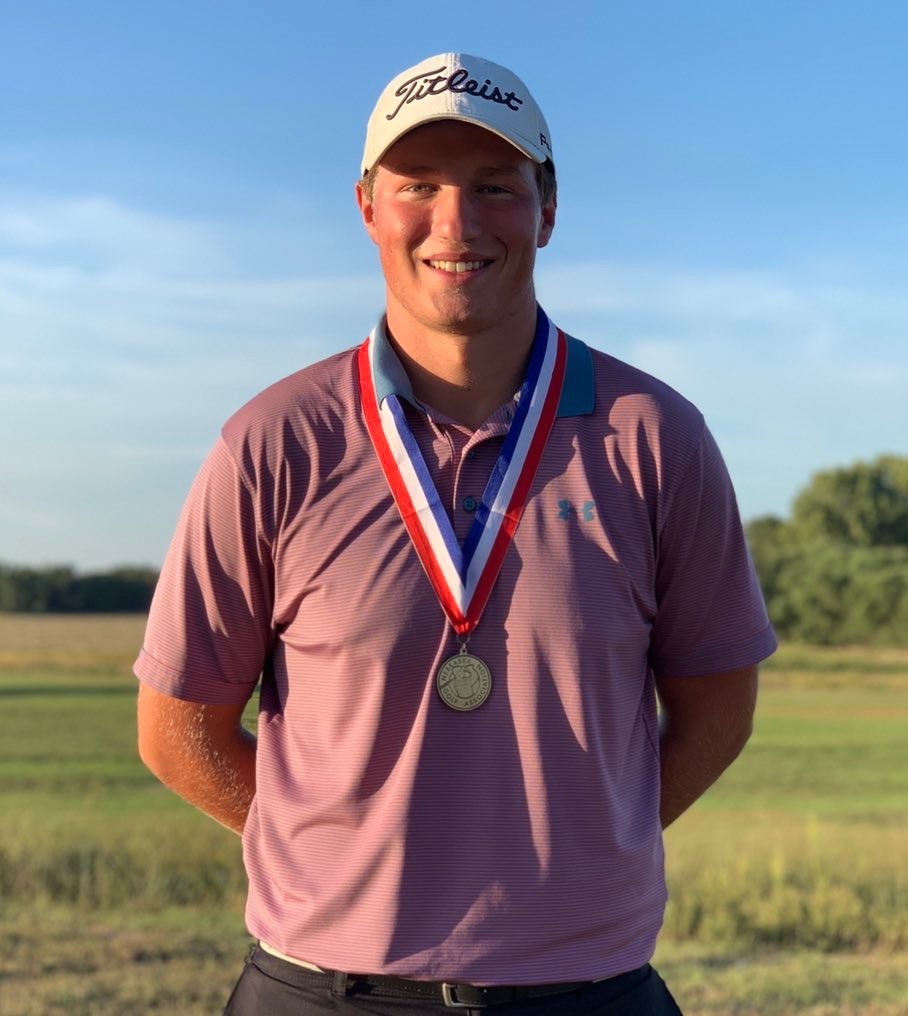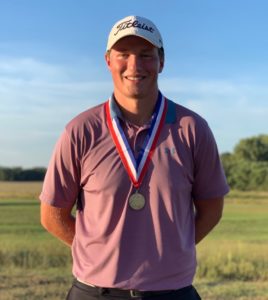 Marcus Eriksen of Grand Island and Cole Feddersen of Kearney tied Soulliere for third with rounds of 74 (+2). North Platte's Jayden Jones was sixth with a 76 (+4), while Nolan Johnson of Gretna shot a 77 (+5) to tie Podliska for seventh. Papillion's Mason Burger finished ninth with a 78 (+6), and Sander rounded out the top 10.
The Fall Junior Series continues on Sunday, September 22 at Fremont Golf Club with the Explorer. Full results and more are available on the FJS website at the button below.
About the NGA
The Nebraska Golf Association, founded in 1966, is comprised of all members of public and private clubs and/or municipal or regional golf associations which utilize an approved handicap service recognized by the USGA and provided by the NGA. Our mission is to uphold and promote the game of golf and its values to all golfers in Nebraska. Among the duties of the Association include governance of member clubs and service as their handicapping and course rating authority, conduct of state golf championships, local USGA qualifying & other notable competitions, promotion of junior golf, presentation of worthwhile educational programs and support of allied golf organizations in Nebraska. The Nebraska Golf Association is an Allied Golf Association of the USGA and carries out core services including Handicap Administration and Oversight, Course Rating, Rules of Golf and Rules of Amateur Status, Tournaments and USGA Championship Qualifiers and USGA Initiatives and Community Programs.