Road to Brookline Begins at Omaha Country Club
U.S. Open Local Qualifying to be Conducted on Wednesday
OMAHA (May 9, 2022) - The Road to Brookline will begin for 84 players on Wednesday at Omaha Country Club, when Local Qualifying for the 2022 U.S. Open will be conducted by the Nebraska Golf Association.
This is the first stage of qualifying for the 122nd U.S. Open at The Country Club in Brookline, Massachusetts. Five players will advance to the second stage, Final Qualifying.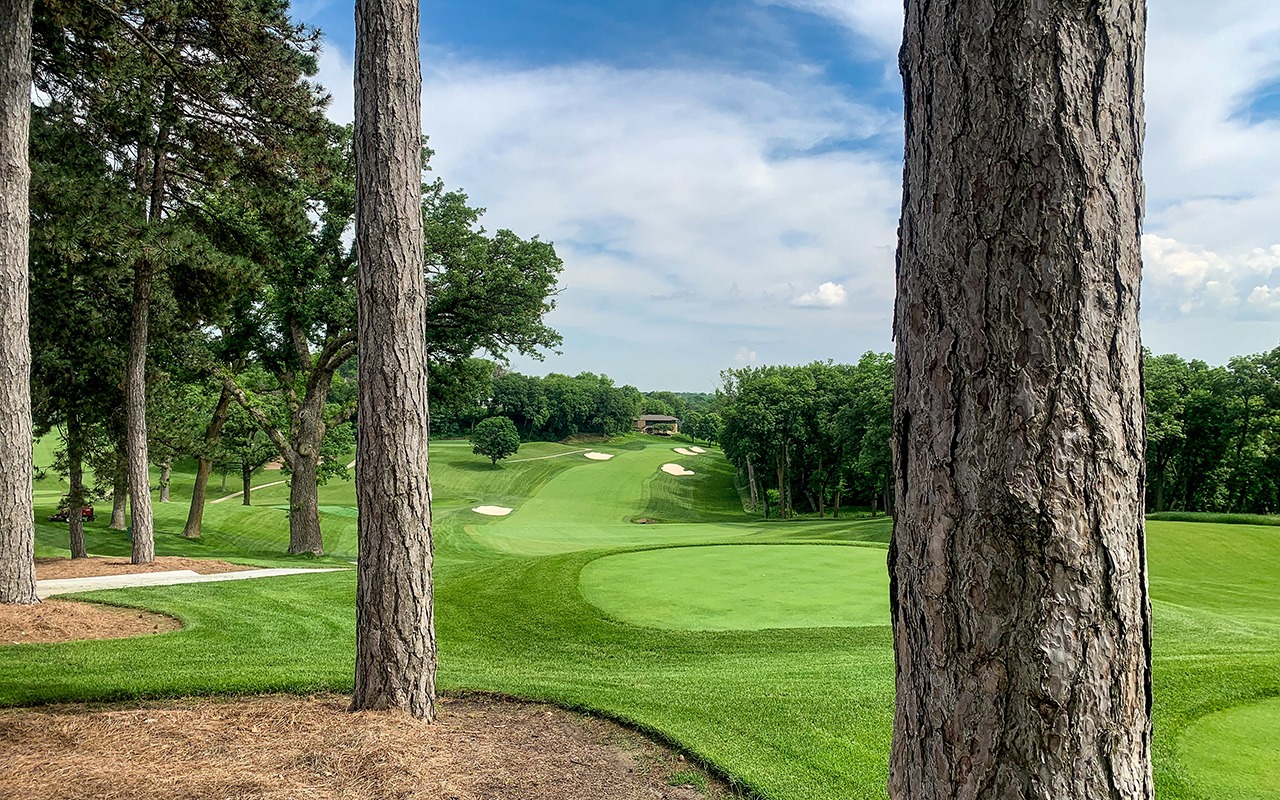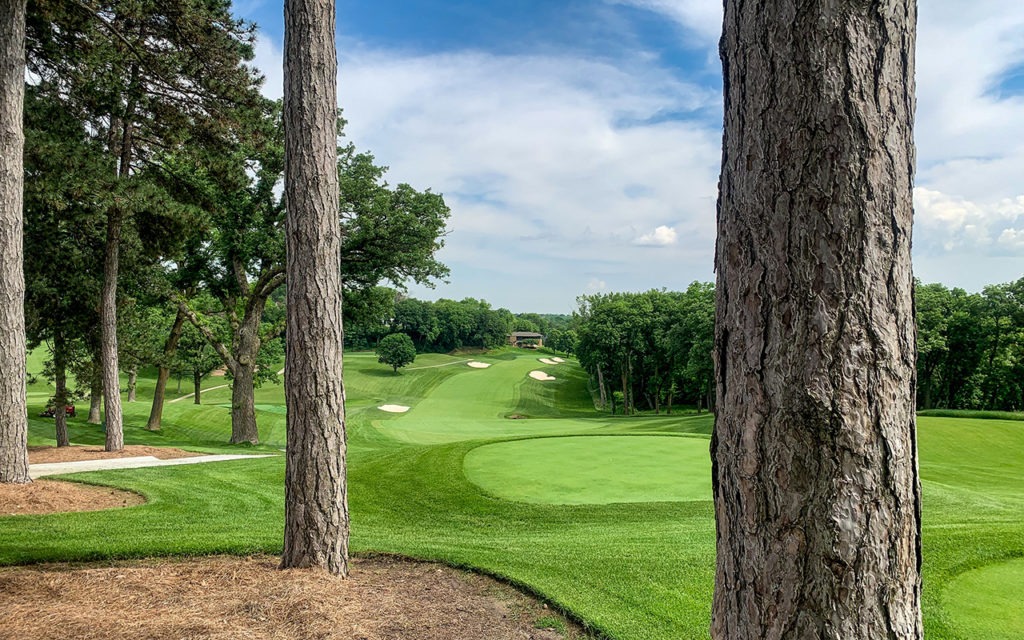 Omaha Country Club is a historic venue, and has hosted a record 15 Nebraska Amateurs, nine Nebraska Women's Match Play Championships. The club hosted the 2013 and 2021 U.S. Senior Opens, won by Kenny Perry and Jim Furyk. The par-71 course will measure 6,915 yards for the qualifier.
The field is highlighted by a couple past Nebraska Golfers of the Year who have turned professional, and several top amateurs. The 2014 Nebraska Golfer of the Year Carson Schaake of Omaha shot an incredible 64 (-8) last year in local qualifying at Beatrice Country Club to take the top spot. He then advanced through Final Qualifying as well to earn a spot in the 2021 U.S. Open at Torrey Pines in San Diego, California. Schaake is paired with Connor Peck of Ankeny, Iowa and Eric Peel of Omaha, both amateurs, at 10:30 a.m. off No. 1.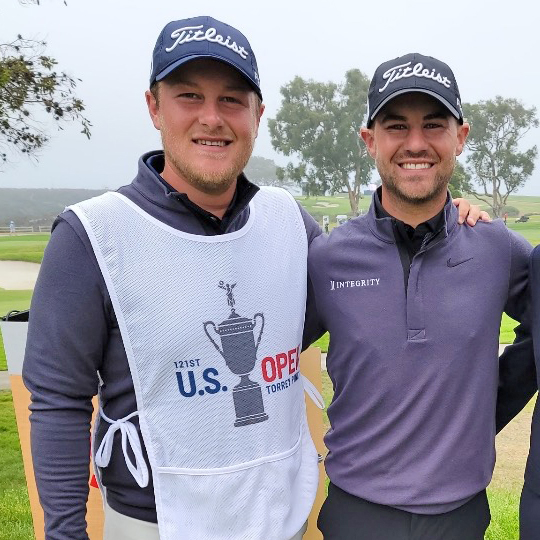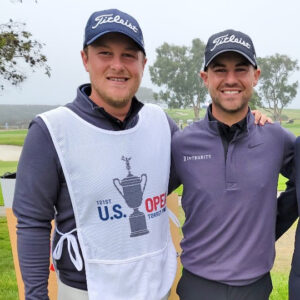 Omaha's Alex Schaake, Carson's younger brother, is scheduled to play at 11:50 a.m. off No. 1. Alex is a four-time Nebraska Amateur Champion, who turned professional after an impressive career at the University of Iowa, where Carson also played. Alex caddied for Carson at the U.S. Open last year.
The field also includes eight of the top 10 players in the 2022 NGA Player Rankings, led by the reigning Nebraska Amateur Golfer of the Year, Nate Vontz of Lincoln. Vontz just wrapped up an incredible collegiate career at Creighton and was named First Team All-Big East for the second-straight year. Vontz advanced through Local Qualifying the last time it was conducted at Omaha Country Club, winning a playoff for the final spot in 2018. Though entered as an amateur, he will likely turn professional soon. Vontz is paired with professional Mitch Tucker of Oskaloosa, Iowa and amateur Samuel Storey of England at 12:20 p.m.
The reigning Nebraska Mid-Amateur Champion John Spellerberg of Bennington will go off at 9:10 a.m. with Husker assistant coach Travis Minzel of Lincoln and TJ Schleisman of Omaha.
A pair of collegiate players and Nebraska Match Play Champions will also compete. Norfolk's Luke Kluver will tee-off at 11:10 a.m., while Aurora's Caleb Badura is set to go at 8:20 a.m. Kluver, the 2020 Nebraska Match Play Champion, will be competing in NCAA Regionals with his Kansas Jayhawks team next week. Badura, the 2019 Champion, just wrapped up his junior season at Nebraska.
The five players who advance will play next at one of 10 Final Qualifying site, most of which will take place on June 6. Top finishers from those sites will advance to the 122nd U.S. Open, June 16-19.
Pairings and additional information are available at the button below. Spectators are welcome to attend on Wednesday at Omaha Country Club, and live scoring will be available for those that want to follow online.
About the NGA
The Nebraska Golf Association, founded in 1966, is comprised of all members of public and private clubs and/or municipal or regional golf associations which utilize an approved handicap service recognized by the USGA and provided by the NGA. Our mission is to uphold and promote the game of golf and its values to all golfers in Nebraska. Among the duties of the Association include governance of member clubs and service as their handicapping and course rating authority, conduct of state golf championships, local USGA qualifying & other notable competitions, promotion of junior golf, presentation of worthwhile educational programs and support of allied golf organizations in Nebraska. The Nebraska Golf Association is an Allied Golf Association of the USGA and carries out core services including Handicap Administration and Oversight, Course Rating, Rules of Golf and Rules of Amateur Status, Tournaments and USGA Championship Qualifiers and USGA Initiatives and Community Programs.